A residence and a madrasa in Assam's Goalpara district were demolished by the locals on Tuesday. In fact, the protesters accused both the premises of being used for jihadi activities. This information was given by the police. The Madrasa is located at Pakhiura Char under Matia Police Station.
Two Bangladeshi nationals were living in the madrasa
There was also a house close to the madrasa for which people claimed that two Bangladeshi nationals were residing here and these premises were being used for jihadi activities. Both of them are absconding at present. This information was given by the police. Madrasa premises were being used for anti-national activity and this came after the arrest of madrasa cleric Jalaluddin Shaikh. Shaikh had allegedly recruited both of them as teachers in Darogar Alga Pakhiura Char madrasas. According to him, the cleric was recently arrested on charges of having links with both Bangladeshi nationals.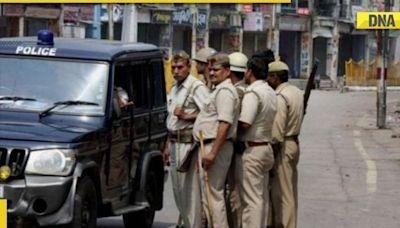 Fourth Madrasa demolished in Assam
This madrasa is the fourth madrasa to be demolished in Assam. "The local people voluntarily demolished the madrasa and its adjoining house, expressing strong resentment towards the jihadi activities," the police officer said. The absconding Bangladeshi nationals have been identified as Aminul Islam alias Usman alias Mehdi Hassan and Jahangir Alom and both are members of Al Qaeda Organization (AQIS)/Ansarul Bangla Team (ABT) operating in the Indian subcontinent, he said.
Also Read: https://boroktimes.com/campaign-against-illegal-possessions-in-assam-madrasa-demolished/
A madrasa was demolished last week
Earlier a madrassa located in Kabaitary Part-IV village of Bongaigaon district in Assam was demolished. This was the third madrassa to be demolished by the Assam government after the arrest of 37 people, including Imams and madrasa teachers, affiliated with AQIS/ABT.