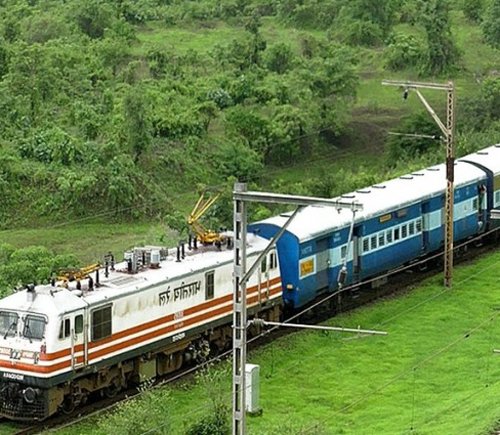 The Lokmanya Tilak Express, connecting Mumbai and Guwahati, now extends its service to Agartala, starting today at 3:30 PM. This newly extended route will take passengers on a 55-hour journey, traversing several states before reaching Sion station in Mumbai.
The formal flagging-off ceremony will be led by Chief Minister of Tripura, Dr. Manik Saha, at Agartala station, and Assam Chief Minister Himanta Biswa Sarma, at Kamakshya station in Guwahati. Union Railway Minister Ashwini Vaishnab will virtually inaugurate the event from Delhi.
Sources within the Northeast Frontier (NF) railway have confirmed that the train will now travel up to Agartala once a week, establishing a direct railway link between Tripura and Mumbai. This development is anticipated to greatly enhance connectivity and accessibility for passengers commuting between these regions.
The extension of the Lokmanya Tilak Express to Agartala signifies a significant milestone in bolstering rail connectivity in the Northeastern region of India. It reflects a concerted effort to facilitate smoother and more efficient transportation options for travelers, while also fostering economic and cultural exchanges between states.
With this new railway link in place, it is anticipated that the movement of goods and people will witness a marked improvement, further solidifying the ties between Tripura, Assam, and Maharashtra. The extended service is poised to play a pivotal role in the region's socio-economic development, opening up new avenues for trade, tourism, and cultural exchange.