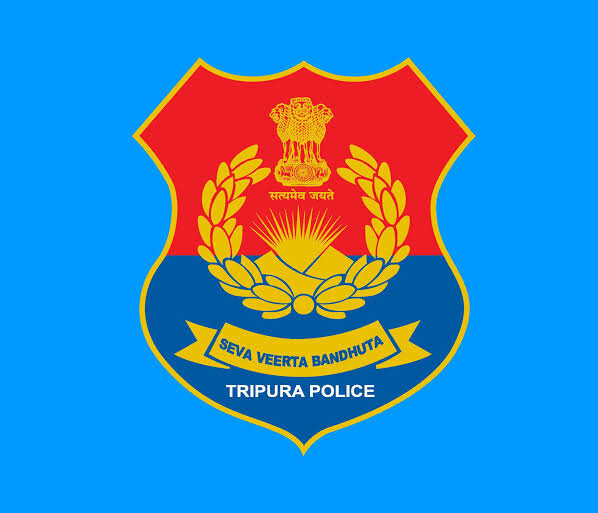 In a significant move, the Tripura state government has implemented a major reshuffle in the Tripura Police, transferring 27 officers, including Additional Superintendents of Police (Addl. SPs), Deputy Superintendents of Police (Deputy SPs), and Sub-Divisional Police Officers (SDPOs). This restructuring aims to bring about administrative efficiency and optimize the distribution of responsibilities within the police force. The reshuffle also involved the transfer of key positions, such as the SDPOs of Jampuijala and Amtali. Moreover, a senior officer has been shifted from the Addl. SP post to the role of Deputy Commandant in the 7th-Battalion Tripura State Rifles (TSR). This recent development follows the previous transfer of Officers-in-Charge (OCs) of various police stations in the state.
The Tripura state government has taken a significant step towards reorganizing the Tripura Police force by transferring 27 officers across various ranks. This move aims to enhance the operational efficiency and effectiveness of the police department. The reshuffle includes the transfer of SDPO Jampuijala Deba Prasad Roy, who will now serve as the SDPO of Sadar. Previously, SDPO Amtali Ashis Dasgupta had been temporarily holding the additional charge of SDPO Sadar. The transfer list encompasses six Addl. SPs, ten Deputy SPs, and eleven SDPOs, signifying a comprehensive restructuring of the police hierarchy in Tripura.
Among the prominent transfers, SDPO Panisagar Souvik De has been designated as the new Addl. SP of West Tripura (Urban), while the incumbent Addl. SP, Rajdeep Deb, has been reassigned to the role of Deputy Commandant in the 7th-Bn TSR. These changes indicate a strategic realignment of leadership roles within the police force, aiming to leverage the skills and expertise of officers in positions that can best serve the organization's goals.
The reshuffling of officers in the Tripura Police seeks to achieve multiple objectives. First, it aims to optimize the utilization of human resources within the force, ensuring that officers are placed in positions where their skills and experience can be maximally utilized. This approach can contribute to enhanced efficiency and performance. Additionally, the reshuffle allows for the equitable distribution of responsibilities, ensuring a fair workload distribution among officers. It also enables the transfer of valuable expertise and best practices across different areas of law enforcement.
According to official sources, the recent reshuffle is part of an ongoing process to streamline the Tripura Police force. Further restructuring is expected in other ranks of the police department in the near future. By systematically evaluating the current organizational structure, the state government aims to identify areas for improvement and implement changes that will enhance the overall functioning of the police force. This comprehensive approach to reshuffling aims to create a robust and responsive police force capable of addressing the evolving challenges and demands of law enforcement in Tripura.
The recent reshuffle of 27 officers in the Tripura Police reflects the state government's commitment to optimizing the organizational structure and enhancing operational efficiency. By strategically reassigning officers across various ranks and key positions, the government aims to streamline the functioning of the police force. This move is expected to result in improved coordination, effective utilization of resources