Mamata Banerjee will visit the state on February 6 and hold a rally on February 7. Piyush Kanti Biswas said that before his visit, Abhishek Banerjee and several Bengal leaders would address election rallies across the state. Talking to the media Sushmita Dev and Rajib Banerjee, Biswas said the party candidates would be announced at the earliest and the central leaders are examining the applications of potential candidates.
"129 applications from all over Tripura were submitted to the leadership of the party willing to be its candidates in the elections to be held on February 16. An alliance with any other party is yet to be decided," he said.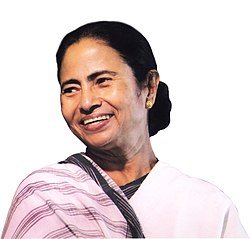 Lawyer-turned-politician Biswas said if the Trinamool is voted to power after the elections, it will provide adequate relief and return money to 14 lakh people who had deposited money in various chit funds. He said that before coming to power in 2018, the BJP had assured that they would help 14 lakh depositors in chit funds, but they did nothing, even as the BJP government used the property and buildings of chit fund companies.
The leaders said TMC will fight in a sizable number of seats considering the winning prospects, but was not in favour of dividing the BJP votes. "We are watching the situation and the moves of the opposition parties and the best suitable electoral strategies will be adopted for Tripura this time," a leader said.
The Bengal CM is scheduled to arrive in Agartala on February 6 afternoon and will spend the night here. She will visit the Mata Tripureswari Temple the next morning and is likely to address an election rally and hold a roadshow to campaign for her party's candidates.