Manik Sarkar ended the Communist Party of India-Marxist-led government in the strife-torn state for a long period of 20 years.
Manik Sarkar, the embodiment of the communist movement in the Northeast, is the most experienced politician of the Communist Party of India-Marxist (CPI-M) in the poll-bound state of Tripura. Describing Manik Sarkar as an experienced politician, one of his colleagues said that the party cannot allow him to retire.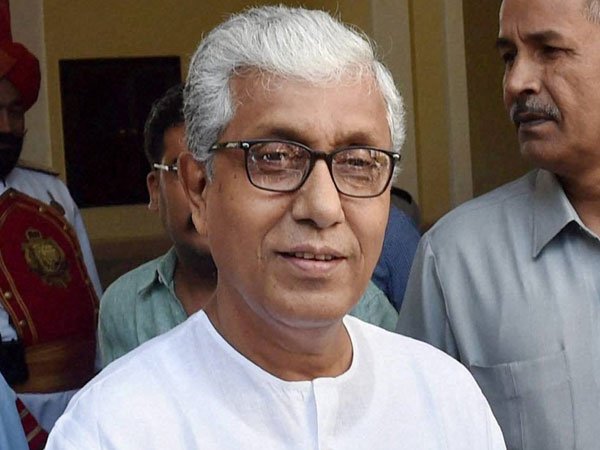 Manik Sarkar Told 'PTI Video' in An Interview
"I persuaded my colleagues that young leaders should be brought in because I have been contesting elections since 1979 and have been chief minister for 20 years." ' After this he said with a smile, "Although I am here on the battlefield."
In the eyes of the average CPI(M) worker or supporter, Manik Sarkar has always been the 'star campaigner' for the entire Left Front, though CPI(M) bigwigs like Sitaram Yechury, Brinda Karat and Mohammad Salim have also been fielded in the state.
Shekhar Dutta Opinion
Shekhar Dutta, a former journalist and commentator on political affairs from the Northeast, said, "Many common people, especially his party cadre, look up to him for his integrity and clean image in personal and political life."
The CPI(M) leaders seem to agree that this time the real fight will be for the restoration of democracy, civil liberties, job creation and increase in income and purchasing power.
About Manik Sarkar
Born in a middle-class family, Manik Sarkar participated in the communist movement as a student activist while studying. Soon after this he became a student leader in the college. He became a member of the state CPI(M) committee at the age of 21. 
After being elected as an MLA, in 1980, Sarkar was made the chief whip of the party and at the age of 49, he became a member of the party's Politburo and the Chief Minister of the state.
Most of Manik Sarkar's life has been spent fighting against the Congress party, but in this election, the Congress and the CPI(M) are seen joining hands to defeat the BJP.
Manik Sarkar Opinion
Sarkar said, "It is true that we fought each other (CPI-M and Congress) on the basis of ideology, but the RSS-BJP and their fascist regime forced us to come together." On winning against, it will be a big challenge for both the parties to run the government together.