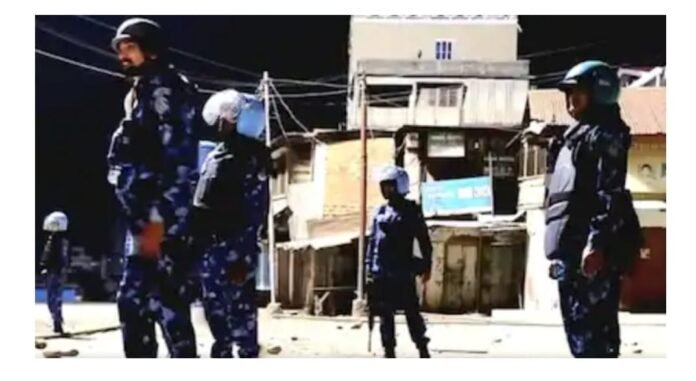 Imphal, Manipur: In a significant development during an extensive Area Domination Operation conducted by security forces and police in the hills and valley areas of Manipur, a substantial quantity of snatched weapons has been successfully recovered.
The operation, aimed at restoring peace and stability in the region, witnessed security forces employing their expertise to reclaim weapons that had been previously seized from them in acts of aggression. The recovery of this cache marks a notable milestone in efforts to curb violence and maintain law and order.
The joint operation, coordinated by various security agencies, was executed meticulously across strategic locations in Manipur. Security personnel exhibited exceptional professionalism and determination, employing their knowledge and skills to ensure the operation's success.
The retrieval of these weapons, which had been unlawfully taken from the possession of security forces, is expected to have a profound impact on the security landscape of the region. It not only prevents these weapons from being misused by those engaged in anti-social activities but also serves as a strong deterrent to potential perpetrators.
The recovered cache comprises a diverse range of firearms, ammunition, and other equipment, including assault rifles, pistols, grenades, and explosives. The quantity and variety of weapons speak to the gravity of the situation and the risks posed by those who possess them illegally.
Local authorities have commended the efforts of the security forces and police for their unwavering commitment to restoring peace in Manipur. The successful recovery of these weapons is seen as a testament to their relentless dedication and the effectiveness of well-planned operations.
The seized weapons will undergo thorough examination and investigation by forensic experts to gather crucial evidence that may aid in identifying the perpetrators responsible for their theft. This will aid in further efforts to dismantle illicit networks involved in the procurement and distribution of such weapons.
The operation sends a strong message to those engaged in acts of violence and lawlessness in Manipur, indicating that security forces are determined to reclaim control and protect the well-being of the local population. Additionally, it underscores the commitment of authorities to ensuring the safety and security of the region's residents.
With the recovery of this substantial cache of weapons, the state of Manipur takes a significant step forward in its journey toward lasting peace. The combined efforts of security forces and police serve as a beacon of hope, instilling confidence among the populace and paving the way for a more secure and harmonious future in the region.