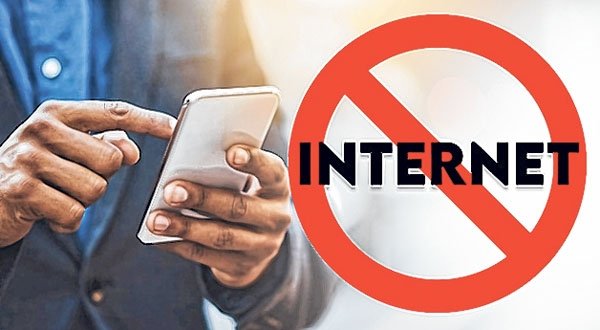 Government : Extension of Mobile Internet Ban
The Manipur state government has decided to extend the partial ban on mobile internet services for an additional five days, until November 23. The decision comes in response to reports submitted by the Director General of Police, Manipur, highlighting a volatile law and order situation in the state. Various incidents, including an ambush on security forces, protests against missing persons, highway blockades, and sit-in protests, contributed to the government's decision.
Preventive Measure for Public Interest
In an official notification, T Ranjit, Commissioner Home, stated that the extension of the partial ban on mobile internet/data services, including internet/data services through VPN, is a preventive measure in the interest of public safety. The ban is intended to address the potential for serious disturbances to peaceful co-existence and the maintenance of public order.
Exception for Unaffected District Headquarters
Despite the extended ban, the state government has already allowed a significant number of mobile towers to operate in district headquarters unaffected by violence. This decision was made on a trial basis and in compliance with the directives of the High Court of Manipur. The move demonstrates a cautious approach, ensuring that areas unaffected by the disturbances can continue to access mobile internet services.
Legal Authority and Future Considerations
The decision to extend the partial ban is made under Rule 2 of the Temporary Suspension of Telecom Services (Public Emergency or Public Safety) Rules 2017. The state government, having acknowledged the potential threats to public order, emphasizes its commitment to taking necessary preventive measures. The possibility of opening and activating more mobile towers in other district headquarters is being considered on a trial basis, contingent on the evolving law and order situation.
Balancing Public Safety and Connectivity
While the extension of the partial ban reflects the government's commitment to maintaining public safety in the face of existing challenges, the decision to open mobile towers in unaffected district headquarters indicates a nuanced approach. Striking a balance between security concerns and the need for connectivity, the state government remains vigilant in adapting its strategies based on the evolving law and order scenario. The extension till November 23 underscores the ongoing efforts to ensure a peaceful co-existence and safeguard public order in Manipur.