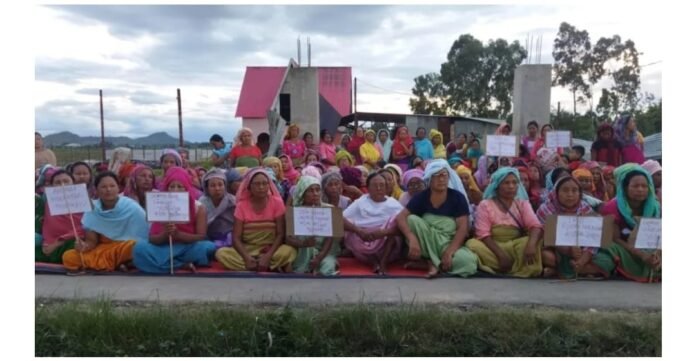 Imphal, Manipur
In a bid to shed light on the unfortunate demise of Abujam Ronaldo Singh, the Manipur government has taken a significant step by launching a magisterial inquiry. This move aims to thoroughly investigate the circumstances surrounding the tragic incident and bring forth the truth.
The untimely death of Abujam Ronaldo Singh, a youth who lost his life in police firing in Thoubal, has sparked widespread concern and demands for justice across the state. With mounting pressure from various sections of society, the government has promptly responded by initiating a magisterial inquiry to ensure a fair and impartial investigation.
The magisterial inquiry, conducted by a district magistrate or a designated officer with judicial powers, is a crucial mechanism employed by the government to ascertain the events leading to the unfortunate incident. Its purpose is to meticulously examine all aspects of the case, including the actions of the police officers involved, the circumstances surrounding the incident, and any potential misconduct or violations of standard operating procedures.
By launching the inquiry, the Manipur government aims to restore public confidence and uphold the principles of justice and accountability. It highlights the government's commitment to ensuring a transparent and unbiased investigation into the tragic death, providing an opportunity for all parties involved to present their testimonies and evidence.
The magisterial inquiry will play a pivotal role in establishing the truth behind the incident, bringing closure to the family of Abujam Ronaldo Singh, and holding responsible parties accountable for their actions. It will serve as a vital step towards addressing the concerns of the community, fostering trust in the justice system, and preventing similar incidents in the future.
The government has assured the public that the magisterial inquiry will be conducted promptly and with utmost diligence. It has called for the cooperation of all stakeholders, urging citizens to maintain peace and allow the investigation to proceed without hindrance. The authorities have also pledged to keep the public informed about the progress of the inquiry, ensuring transparency throughout the process.
As the magisterial inquiry into the tragic death of Abujam Ronaldo Singh gets underway, the hope for justice remains high among the people of Manipur. It is a critical moment for the state's justice system to demonstrate its commitment to upholding the rule of law and ensuring accountability in the face of such tragic incidents.