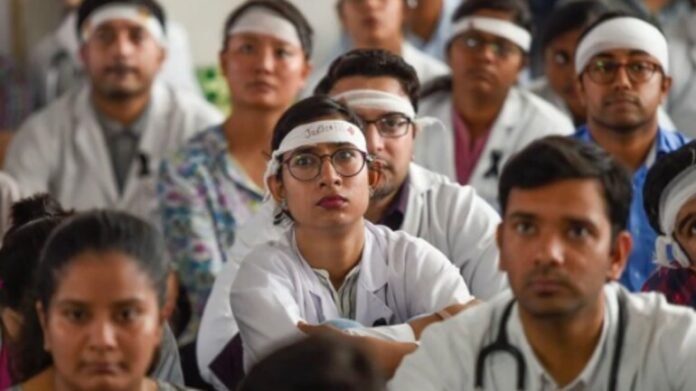 Medical Interns Grievance: Eighteen post-graduate medical interns at the Indira Gandhi Memorial Hospital in Agartala, Tripura, have initiated a cease work on Friday, citing the non-payment of their stipends for the past five months. The trainee doctors are facing financial challenges and are urging authorities to address their concerns promptly.
Medical Interns: Demand for Immediate Resolution
The medical interns are ceasing work and have staged protests on the hospital premises, demanding the immediate clearance of their pending stipends. Expressing frustration, one intern highlighted that stipends are typically disbursed within two to three months, but they have not received payments for the last five months.
The interns, who have been contributing to the hospital for almost two years, are facing severe financial strain. Some interns are unable to pay their rent, and landlords are pressuring them to vacate their rented accommodations. Despite regular attempts to contact the health secretary and hospital administration, the interns claim that no concrete steps have been taken to resolve the issue.
In an appeal for support, the interns are reaching out to higher authorities, including the Chief Minister, who is also a doctor. They express hope that the Chief Minister will understand their predicament and take necessary actions to address the stipend payment delays. The interns emphasize the urgency of the matter, stating that their financial struggles are impacting their daily lives.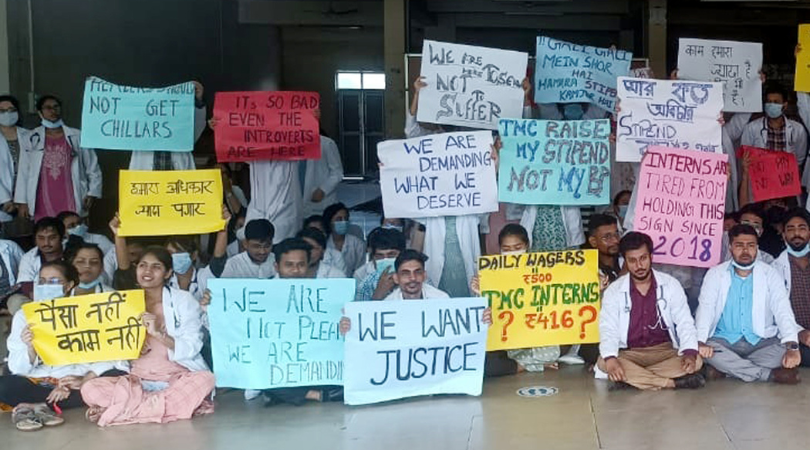 Medical Interns: Call for Attention
Dr. Goutam Prasad, an intern from Assam, expressed frustration over the situation, stating that they had exhausted efforts to communicate their issues, but no solutions have been forthcoming. The interns are hopeful that the Chief Minister's intervention will bring about a resolution to their stipend predicament.
Medical interns in Tripura's IGM Hospital stage a cease work and protest, their plea for prompt stipend disbursement underscores the financial hardships they are facing, urging authorities to address the issue without further delay.