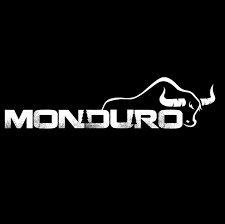 Today marked the vibrant inauguration of the 3rd edition of MONDURO, a thrilling cycling event set against the breathtaking backdrop of Tawang. The event, flagged off by the esteemed Chief Minister, Pema Khandu, promises to be a celebration of athleticism, camaraderie, and the sheer joy of pedaling through the scenic landscapes of Tawang.
Cyclists from different corners of the country, and even beyond borders, have converged in Tawang to participate in this exhilarating event. The international flavor adds a unique dynamic, turning MONDURO into a melting pot of diverse cultures, united by the love of cycling. The air is charged with excitement as riders gear up for the challenge, each with their own tales of training and determination.
Chief Minister Pema Khandu, a fervent supporter of such initiatives, took a moment to wish all the participants the best of luck. His words resonated with encouragement as he emphasized the importance of safety during the race. Aware of the thrill-seeking nature of the event, Khandu's reminder about safety serves as a crucial element, urging participants to revel in the adventure while prioritizing their well-being.
MONDURO is not just a cycling event; it's a testament to the spirit of adventure and the unifying power of sports. The undulating terrains of Tawang provide the perfect canvas for this cycling saga, where every pedal stroke is a celebration of resilience and determination. As the cyclists embark on this journey, Tawang stands witness to a spectacle that transcends geographical boundaries.
We applaud Chief Minister Pema Khandu for his unwavering support and insightful words, fostering a sense of community and responsibility among the participants. As the wheels of MONDURO set in motion, we anticipate an unforgettable journey of grit, passion, and the shared joy of exploring the enchanting landscapes on two wheels.
Here's to the success and safety of all the riders participating in MONDURO 2023, and may this cycling extravaganza continue to grow, inspiring many more to embrace the thrill of the open road.