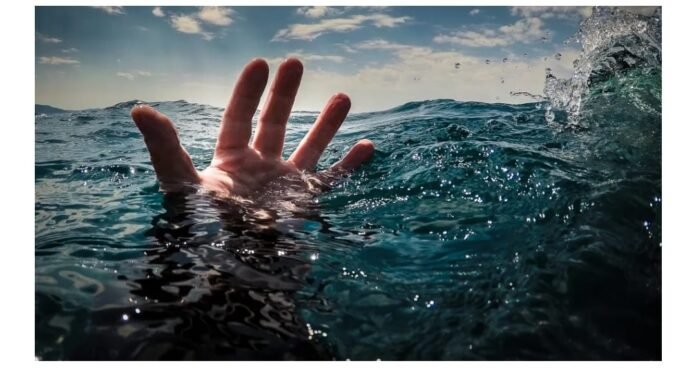 In a heartbreaking incident, a 9-year-old boy lost his life after drowning in the Umtrew River near Amtola Village, leaving the community and his loved ones in profound grief and disbelief.
The incident occurred on [Date] when the young boy, whose identity has been withheld for privacy reasons, was playing near the Umtrew River. Sources indicate that the boy accidentally slipped into the deep waters, leading to the tragic drowning accident.
Local residents and passersby rushed to the scene upon hearing cries for help, doing everything within their power to rescue the child. However, the swift and powerful currents of the Umtrew River proved to be insurmountable, making it difficult to retrieve him in time.
Authorities were immediately notified, and a search and rescue operation was launched to locate and recover the young boy. Trained divers and emergency personnel were deployed to the site, diligently combing the river's waters in a race against time. After several hours of relentless efforts, the rescue team located the boy's lifeless body, sending shockwaves of sorrow through the community.
As news of the tragic incident spread, Amtola Village was engulfed in an atmosphere of immense grief and mourning. The untimely loss of such a young life has deeply impacted the tight-knit community, as family, friends, and neighbors gather to support each other during this difficult time.
Local authorities have expressed their condolences to the family, assuring them of support and assistance in the aftermath of this tragic incident. They have also urged residents, particularly parents and guardians, to remain vigilant and take necessary precautions while near water bodies, especially during monsoon season when rivers and streams can become treacherous.
Drowning incidents serve as a somber reminder of the importance of water safety education and awareness. It is crucial for communities to work together in promoting water safety measures and ensuring the well-being of their children.
As the family and community come to terms with this devastating loss, counseling services and support systems are being put in place to help them navigate through the grief and find solace in each other's company. The incident serves as a poignant reminder to cherish every moment with loved ones and reinforce the significance of community solidarity during times of tragedy.
The loss of a young life is a heartbreaking event that leaves an indelible mark on the community. The memory of the 9-year-old boy who tragically drowned in the Umtrew River will be cherished, and his absence deeply felt, as Amtola Village mourns the loss of an innocent soul taken too soon.