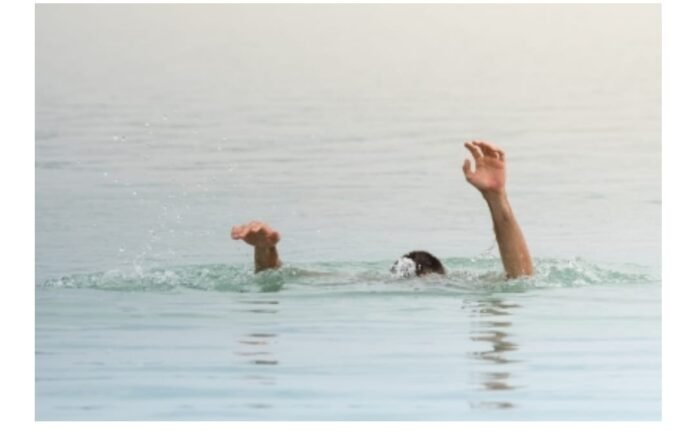 Shillong, Meghalaya: A day of leisure turned into a devastating tragedy when a youth lost his life in a drowning accident at the picturesque Nongdiengngan MeECL area. The unfortunate incident occurred on [date], leaving the local community and the victim's family in profound grief.
The victim, a passionate fishing enthusiast, had set out with his friends for a fishing expedition in the serene surroundings of Nongdiengngan. What was supposed to be a recreational outing quickly turned into a nightmare as the youth encountered a mishap that cost him his life.
Eyewitnesses reported that the group of friends was engaged in fishing near the water body when the incident unfolded. Details of the events leading up to the tragedy remain unclear, but it is believed that the victim lost his balance and fell into the deep waters, struggling to stay afloat. Despite the immediate rescue efforts by his companions, the swift current and lack of professional assistance made it difficult to save him.
Local authorities were alerted about the incident, and a search and rescue operation was promptly launched. The combined efforts of the police, fire department, and local volunteers scoured the area for several hours, battling against adverse weather conditions to retrieve the victim's body from the water. The recovery operation was a race against time, with hopes of finding the young man alive slowly fading away.
The tragic news spread throughout the close-knit community, plunging Shillong into a state of mourning. The victim's family, friends, and well-wishers were overcome with shock and disbelief, struggling to come to terms with the sudden loss of a promising young life.
Speaking on behalf of the community, local leaders expressed their condolences and extended support to the bereaved family during this challenging time. They emphasized the need for enhanced safety measures and awareness campaigns to prevent such incidents in the future, highlighting the importance of educating individuals about water safety and the potential dangers associated with recreational activities near water bodies.
As investigations into the incident continue, the tragic incident serves as a grim reminder of the risks inherent in outdoor pursuits and the importance of taking necessary precautions. The loss of this young life has sent shockwaves through the community, prompting introspection and a collective call for increased safety measures to safeguard against similar incidents in the future.
The untimely demise of the youth has undoubtedly left a void in the hearts of his loved ones and the community as a whole. As they come to terms with this devastating loss, the people of Shillong stand united in offering support and solidarity to the grieving family, hoping to provide some solace during this incredibly challenging period.