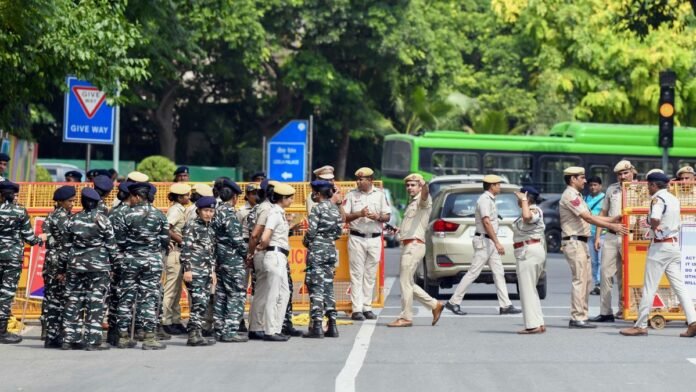 Today militants carried out a fatal attack, resulting in the killing of a police official in Moreh, Manipur. The tragic incident unfolded when armed militants ambushed the police official in the bustling town located on the India-Myanmar border.
The attack occurred in a sudden and targeted manner, catching the police official off guard. The armed assailants unleashed gunfire, fatally injuring the officer, who succumbed to the injuries sustained in the assault.
The assailants swiftly fled the scene after the attack, leaving a sense of shock and apprehension in the area. The incident prompted an immediate response from security forces, who swiftly initiated investigations and launched search operations to apprehend the perpetrators.
More About It
Moreh, a significant town situated along the India-Myanmar border, has witnessed occasional bouts of unrest in the past due to its strategic location. Such incidents pose challenges to maintaining peace and security in the region, affecting the lives of civilians and authorities.
The attack on the police official has raised concerns about the prevailing security situation in the region. It has highlighted the need for heightened vigilance and robust security measures to counter such militant activities in the area.
The incident has sparked a sense of unease among locals, who fear potential escalations of violence and subsequent repercussions. It underscores the necessity for sustained efforts to ensure the safety and security of both law enforcement officials and civilians in the region.
The authorities have condemned the attack, pledging to bring the perpetrators to justice. Law enforcement agencies have intensified efforts to track down the militants responsible for the heinous act.
Incidents of violence, such as this attack on the police official, serve as a stark reminder of the persistent challenges faced by the region in maintaining law and order. They highlight the importance of collaborative efforts among security forces to prevent such violent episodes in the future.
The loss of the police official in the attack has caused grief and concern among law enforcement agencies and the community. The incident remains under investigation, with authorities committed to ensuring the safety of the region and holding the culprits accountable for their actions.