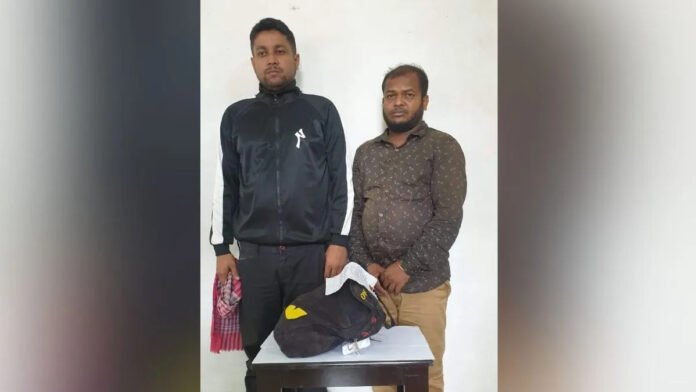 The Aizawl District Special Branch (DSB) team apprehended two individuals from Tripura at Dawrpui new market, Aizawl, seizing a staggering 2.33 kg of Methamphetamine tablets. Acting on a tip-off, Mizoram police conducted the operation on Thursday morning, successfully curbing the illegal trade of narcotics.
The suspects, identified as Sourabh Nath (34) and MD Nur Ahmed (39), residents of North Tripura, were taken into custody. The state police's prompt action underscores their commitment to combating drug-related offenses and ensuring the safety and well-being of the citizens.
The contraband's estimated street value is substantial, shedding light on the pervasive nature of the illicit drug trade in the region. This incident serves as a stark reminder of the ongoing challenges authorities face in their battle against narcotics.
The Mizoram police have invoked the relevant sections of the Narcotic Drugs & Psychotropic Substances Act, 1985, to deal with the accused individuals appropriately. This decisive legal action sends a strong message that such offenses will not go unpunished.
This recent success follows closely on the heels of another commendable operation in Serchchip district. On Tuesday, the state police apprehended two individuals from Assam for possession of a significant amount of contraband. The haul included over 500 gm of heroin and a staggering 5.32 kg of Methamphetamine tablets. These back-to-back operations highlight the vigilance and effectiveness of Mizoram's law enforcement agencies.
The Mizoram police continue to collaborate with various intelligence sources and are committed to uprooting drug networks that threaten the state's tranquility. These recent busts signify a significant step forward in the fight against drug-related activities and offer hope for a safer, drug-free society.