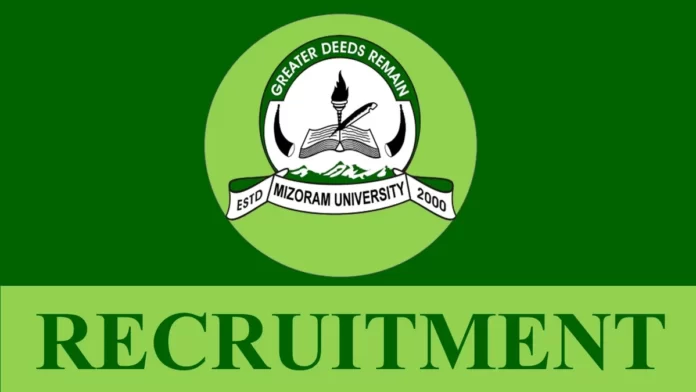 Opportunity at Mizoram University
Mizoram University extends an invitation for qualified individuals to apply for various accountancy positions. The recruitment drive focuses on fulfilling roles within the DRDO-Industry-Academia Centre of Excellence (DIA-COE), offering a unique opportunity to contribute to a dynamic academic environment.
Mizoram University Position Available: Accountant
The university is seeking applications for the position of Accountant on a contractual basis. This role is pivotal for the efficient functioning of the DRDO-Industry-Academia Centre of Excellence. It's important to note that the appointment is purely on a contractual basis and does not carry any claim of permanency at any stage.
Mizoram University: An Overview
Established by an Act of Parliament (No. 8 of 2000), Mizoram University commenced its operations on 2nd July 2001. Nestled in Aizawl, the capital city of Mizoram, the university sprawls across 978.1988 acres on the city's outskirts, providing a conducive environment for academic pursuits.
Eligibility Criteria
Educational Qualification
Prospective candidates must possess a Master's degree in Commerce (M.Com) or an MBA in Finance from a recognized University or Board.
Age Limit
Candidates should be between 18 and 30 years of age as of the date of the interview. The crucial date for determining the age limit is the date of the interview.
Desirable Qualification
Knowledge of the Public Financial Management System (PFMS) is desirable for candidates applying for the Accountant position.
Selection Procedure
The selection process involves a walk-in interview scheduled for 20th November 2023, commencing from 11 AM onwards. The interview will take place in the Pro Vice-Chancellor's Chamber at Mizoram University, and candidates are expected to report by 10:30 AM.
Application Process
Interested candidates are required to appear for the walk-in interview, bringing along an updated bio-data supported by relevant documents. Additionally, candidates should carry one passport-size photograph to complete their application.
This recruitment drive not only offers a chance to contribute to Mizoram University's academic excellence but also provides individuals with a platform to showcase their skills and expertise in the field of accountancy.