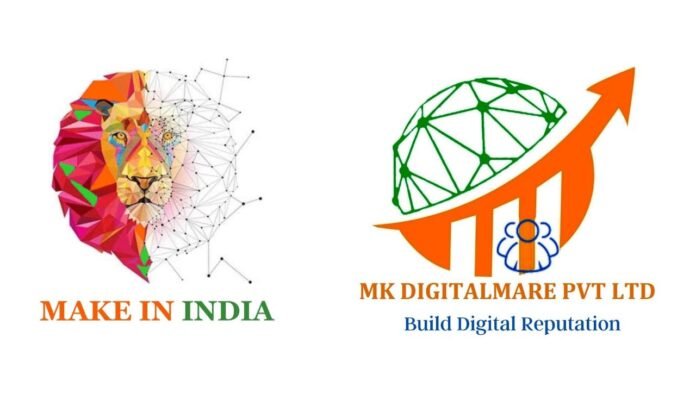 MK DIGITALMARE PVT LTD
A full-service online marketing, web design, and mobile application development firm,
MK DIGITALMARE PVT LTD provides a wide range of solutions to assist companies of all sizes in thriving in the digital era. The organization, which has its headquarters in Hyderabad, India, was established to assist companies in utilizing the power of the internet to develop and flourish in the fiercely competitive online marketplace.
Professionals with years of expertise and subject-matter experts make up the
MK DIGITALMARE team. Their staff has the expertise required to assist businesses in achieving their marketing objectives and staying one step ahead of the competition, from SEO and PPC advertising to social media marketing and web design to mobile app development, etc.
The focus of MK DIGITALARE on providing unique solutions that cater to the particular demands of each business they work with sets them apart from other digital marketing organizations. They take the time to learn about the industries, target markets, and objectives of their clients before creating strategies that are intended to produce outcomes.
MK DIGITALMARE has established itself as the leading web development, web designing, digital marketing, and outsourcing software company in Hyderabad, India, thanks to its dedication to providing great results and unmatched customer care.
Top Web Development, Web Designing, Digital Marketing And Out Sourcing Software Company In Hyderabad, INDIA
"Your culture is our brand."
Are you looking for a reputable and skilled web development company in Hyderabad? The solution is MK DIGITALMARE PVT LTD. We are one of the best and most reputable web designing, web development, mobile application development, and digital marketing businesses in Hyderabad with more than four years of expertise in designing and developing online applications.
Our main objective is to design and construct a website or app that adheres to your specific requirements and aids you in achieving your company objectives. We have finished over 1000 projects for clients from all over the world.
We provide a variety of digital marketing services in addition to web design to help you reach your target audience and expand your business. Facebook and Google AdWords, social media marketing, PPC management, and SEO are a few of the services we offer. In addition to real estate, fashion, e-commerce and retail, travel and tourism, educational institutions, training centres, and healthcare are some of the sectors in which we specialize in serving local businesses.
Every organization is unique, and at MK DIGITALMARE we work together with our clients to comprehend their particular requirements and objectives. We are dedicated to offering small and medium-sized enterprises premium solutions that are affordable, and we provide website development services at competitive rates.
MK DIGITALMARE
is ready to assist you to grow your business. To understand further about our expertise and how we're able to help you in achieving your business goals, get in touch with us right away.
MK DIGITALMARE has a strong dedication to offering creative solutions that are intended to satisfy the particular requirements of each business they work with, and they have helped countless businesses in accomplishing their marketing goals and growing their businesses.
MK DigitalMare has the expertise and experience necessary to achieve outstanding results, whether a business requires a website design, an all-encompassing digital marketing plan, or a unique software solution. To guarantee that their clients always have accessibility to the finest solutions, their staff of experts is dedicated to remaining current on the newest trends and technology in their respective fields.
MK DIGITALMARE PVT LTD
For more information check the website : www.mkdigitalmare.com
Social media links :
https://www.facebook.com/mkdigitalmarepvtltd
https://www.instagram.com/mkdigitalmarepvtltd
H.NO:12-6-23/6/6 , FT: G1,
Moosapet, Hyderabad,
Telangana 500018