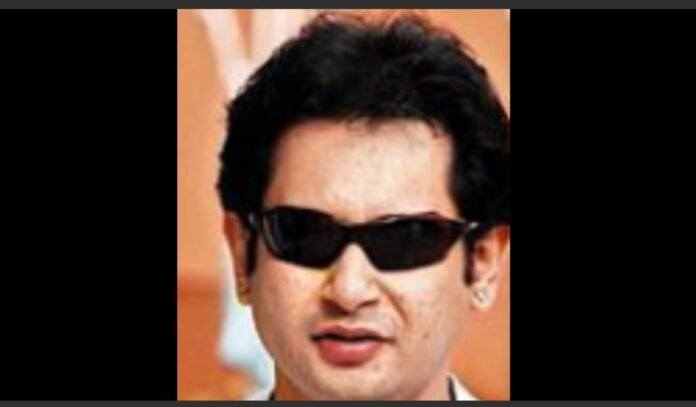 Agartala: The opposition party Tipra Motha staged a protest on Thursday against the alleged remarks made by Tripura Chief Minister Manik Saha during a recent BJP executive meeting in the Sepahijala district. The comments made by the CM have sparked widespread controversy and garnered criticism from various quarters.
The protest, led by Tipra Motha leaders, saw a significant gathering of party members and supporters. They marched through the streets of Agartala, raising slogans and demanding an apology from Chief Minister Manik Saha for his alleged derogatory remarks.
While the exact nature of the comments has not been disclosed, it is reported that they were directed at Pradyot, a prominent political figure and former member of the ruling party who recently switched allegiance to Tipra Motha. Pradyot has been an outspoken critic of the government's policies and has been actively working to strengthen Tipra Motha's presence in the state.
The remarks made by the Chief Minister have been widely condemned as inappropriate and disrespectful. Opposition leaders argue that such statements from a high-ranking government official not only undermine the democratic values of the state but also display a lack of respect for political dissent and opposition voices.
Addressing the gathering during the protest, Tipra Motha leaders criticized the Chief Minister's alleged remarks, highlighting the need for leaders to maintain a decorum of speech and engage in constructive dialogue. They emphasized the importance of respecting differing opinions and fostering an environment that encourages healthy democratic debate.
The protest has gained momentum on social media platforms, with hashtags calling for accountability and condemning the Chief Minister's alleged remarks trending across various platforms. Citizens, activists, and members of other political parties have expressed their solidarity with Tipra Motha, demanding an immediate explanation from the Chief Minister.
The Chief Minister's office has yet to release an official statement addressing the issue. However, sources close to the government suggest that the remarks may have been taken out of context or distorted for political gain. Nevertheless, the opposition party remains firm in its demand for an apology and hopes for a swift resolution to the controversy.
As the protest continues to gather support and media attention, all eyes are on the Tripura Chief Minister and his response to the allegations. The outcome of this incident may have implications for the political landscape of the state and the relationships between various parties moving forward.