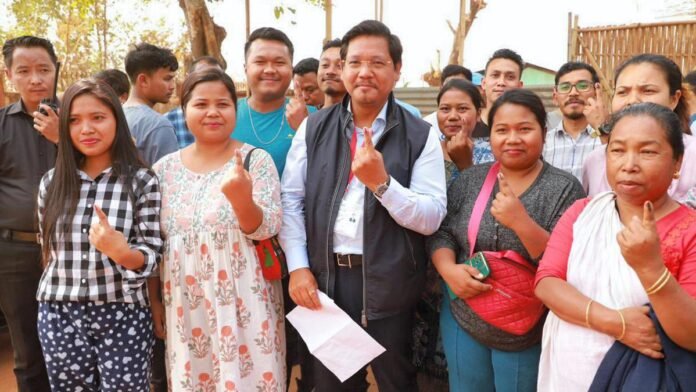 Historically, Nagaland has been a state with a diverse political landscape, with various parties holding power at different points in time. The Congress, which was once a significant player in the state's politics, has witnessed a gradual decline in recent years. However, the by-polls present an opportunity for the party to reverse this trend.
The party leadership is working tirelessly to select candidates who can connect with the voters on pertinent issues and effectively address their concerns. The Congress is making efforts to develop a narrative that focuses on inclusive development, good governance, and policies that will benefit the people of Nagaland.
The significance of the by-elections extends beyond just the outcome of these particular contests. It also serves as a litmus test for the popularity and acceptance of various political parties in the state. The results will provide insights into the preferences of the electorate and could shape the future political landscape of Nagaland.
As the by-polls draw near, the political atmosphere in Nagaland is becoming increasingly charged. The Nagaland Congress is actively engaging with the people through rallies, public meetings, and outreach programs. This grassroots-level approach is aimed at understanding the aspirations of the voters and building a strong bond of trust.
More About Nagaland
Nagaland, with its unique cultural diversity and political landscape, presents its own set of challenges and opportunities. The Nagaland Congress is cognizant of these intricacies and is tailoring its campaign strategies to resonate with the local population.
It is important to note that the by-polls in Nagaland are not only about winning seats but also about restoring faith in the political processes and governance. The Congress is striving to provide an alternative that stands for transparency, accountability, and people-centric policies.
Further, the Nagaland Congress views the upcoming by-polls as a crucial juncture in its political journey. With a well-thought-out approach, the party is determined to make a compelling comeback and reestablish itself as a significant political force in Nagaland. The results of these by-polls will not only impact the state's political landscape but also reflect the will and aspirations of the people of Nagaland.