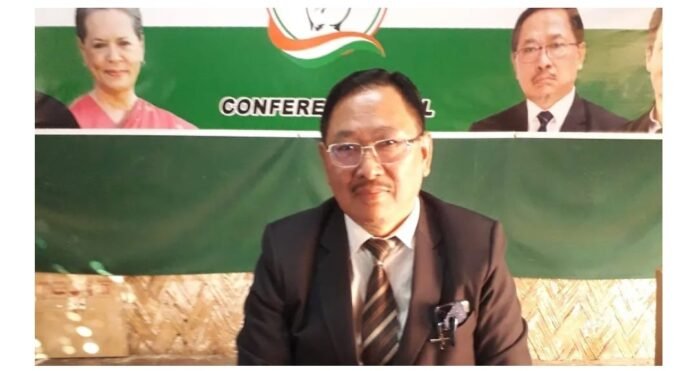 In a recent development, K Therie, the former Nagaland Pradesh Congress Committee president and a prominent Congress leader, has accused Manipur Chief Minister N Biren Singh of being responsible for the recent spate of violence in Manipur. Therie's statement comes amidst escalating tensions and clashes in the state, shedding light on the alleged role of the Chief Minister in the unrest.
Background: The region of Manipur has been grappling with various social and political challenges in recent times. The violence that has unfolded in the state has raised concerns over the maintenance of law and order, as well as the underlying reasons fueling the unrest. Against this backdrop, K Therie has come forward with serious allegations against Chief Minister N Biren Singh, placing the blame squarely on his shoulders.
Therie's Accusations: According to Therie, Chief Minister N Biren Singh bears responsibility for the ongoing violence in Manipur. The former Congress leader claims that the Chief Minister's actions and policies have contributed to the escalation of tensions and the subsequent outbreak of violence in the state. While specific details of Therie's allegations have not been disclosed, his accusations have sparked a significant debate in the political landscape of both Manipur and Nagaland.
Political Implications: Therie's allegations against Chief Minister N Biren Singh have the potential to have far-reaching political implications. Given Therie's stature within the Congress party and his influence in Nagaland, his statement may resonate with a considerable section of the population, leading to a dent in the Chief Minister's credibility. This development could create significant challenges for the ruling government, both in terms of managing the ongoing violence and maintaining public trust.
Response and Reactions: The accusations leveled by K Therie against Chief Minister N Biren Singh have ignited a fierce debate among political circles and the general public. While some individuals have voiced their support for Therie's claims, demanding a thorough investigation into the matter, others have dismissed the allegations as politically motivated and lacking substantial evidence. As the situation unfolds, it remains to be seen how the accused Chief Minister and his government will respond to these serious allegations.
The accusations made by K Therie, the former Nagaland Congress leader, against Manipur Chief Minister N Biren Singh regarding his alleged responsibility for the violence in Manipur, have added a new dimension to the ongoing unrest in the state. With political implications and public sentiment at stake, it is crucial for a thorough investigation to take place to ascertain the truth behind these allegations. The coming days will undoubtedly witness intense discussions and developments as the situation in Manipur unfolds further.