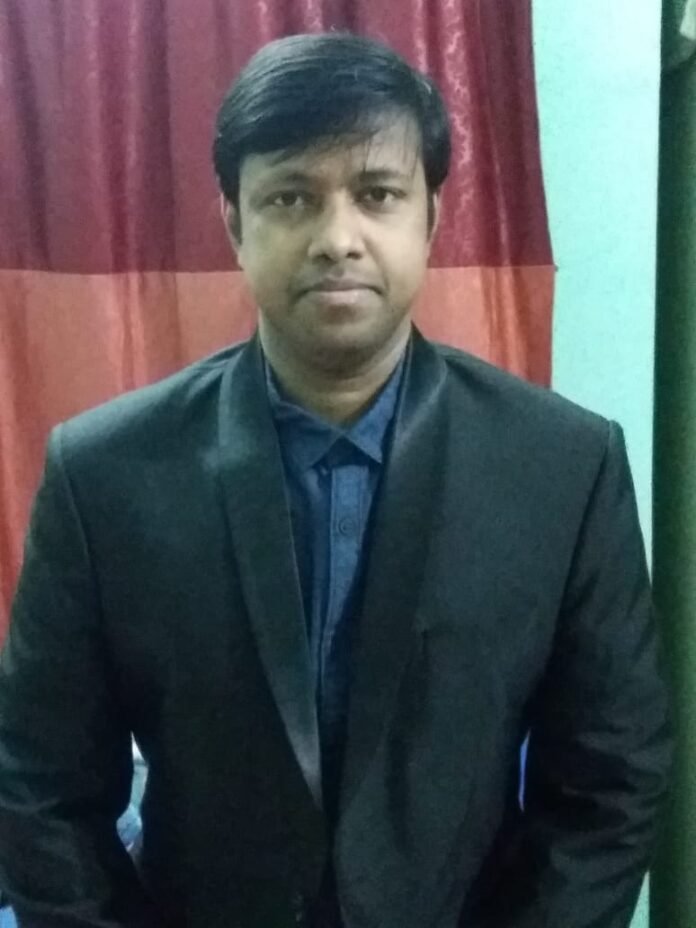 In the vibrant city of Agartala, nestled in the heart of Tripura, a remarkable individual has emerged as a beacon of excellence, transcending the boundaries of medicine, philosophy, and literature. Dr. Omkar Prasad Baidya's extraordinary journey through life is nothing short of inspiring, and his contributions to various fields have garnered him a well-deserved reputation as a renaissance figure. Let's delve into the remarkable story of this multifaceted personality, from his early life and education to his illustrious career and the extensive list of awards and honors that adorn his name.
Born on December 3, 1984, Dr. Omkar Prasad Baidya's life journey began with a determination to excel. His initial steps in the world of education took place at the Shishu Bihar Higher Secondary School, where the foundations of his remarkable educational path were laid.
Fuelled by an insatiable thirst for knowledge, Dr. Baidya continued his educational journey at the Regional Institute of Medical Sciences in Imphal, Manipur. Here, he earned his Bachelor of Medicine, Bachelor of Surgery (MBBS) degree in 2009, marking the first of many significant milestones in his career. However, these educational achievements were just the beginning of a remarkable journey marked by tireless dedication and an unquenchable thirst for excellence.
In 2012, he achieved his Doctor of Medicine (MD), degree from Regional Institute of Medical Sciences, Imphal, solidifying his expertise in the field of medicine. Driven by an insatiable thirst for knowledge, Dr. Baidya extended his academic horizons beyond the ordinary. He embarked on a Post MD-PhD programme, a journey that would eventually lead him to King George's Medical University in Lucknow. His tireless pursuit culminated in the conferral of a PhD from KGMU, Lucknow, in the year 2019.
Under the esteemed guidance of Prof. Sunita Tiwari, Dr. Baidya's educational odyssey took him from the tranquil surroundings of Agartala to the bustling city of Lucknow. Throughout this journey, he demonstrated unwavering dedication to academic excellence, a quality that would become a hallmark of his career.
Dr. Baidya's commitment to medical excellence extends beyond education. He successfully completed various courses and received certifications from prestigious institutions worldwide. Notably, his association with Harvard Medical School and John Hopkins Medical School highlights his unwavering commitment to staying at the forefront of medical knowledge and innovation.
In addition to his outstanding contributions in the medical field, Dr. Baidya is an accomplished author. His literary works explore a diverse range of topics, from morality and world peace to the existence of God. Notable among these works are "Morality Beyond the Human Brain," a groundbreaking work introducing a new morality theory with an equation for intrinsic morality, "A Path to World Peace," emphasizing the pivotal role of human virtues in establishing global harmony, "Universal Ethics and World Peace: My Philosophy of Life," and his latest publication "Nature and Morality" (Published in January 2023). Dr. Baidya's writings resonate with readers worldwide, focusing on compassion, forgiveness, and nonviolence as key pillars for world peace, all while highlighting the vital role of morality in the survival of all living beings.
In addition to his academic and literary pursuits, Dr. Baidya has made significant contributions to medical research, particularly in the fields of stroke epidemiology and biomarkers. His dedication to advancing medical science and improving patient care is commendable.
The extensive list of awards and recognitions bestowed upon Dr. Omkar Prasad Baidya stands as a testament to his unwavering commitment to excellence. His accolades include the Dr. BR Ambedkar National Award, Dr. BR Ambedkar International Award, Bharat Shree Award, Bharat Bhushan Samman, Bharat Vibhushan, Mahatma Gandhi Nobel Peace Award, Nelson Mandela Nobel Peace Award, Rashtriya Sadbhavana Award, Rashtriya Ekta Puraskar, Best Citizen of India Award 2022, Rashtriya Prerna Award, Rashtriya Chikitsa National Award, Nelson Mandela International Peace Award, Asia Peace Prize, Gandhi Mandela Award, Bharat Gaurav Samman, Banga Gaurav Samman, and the Mahatma Gandhi International Nobel Peace Award. These awards not only acknowledge his achievements but also inspire future generations to strive for excellence.
In summary, Dr. Omkar Prasad Baidya's journey from his early life and education in Agartala to his illustrious career as a physician, author, educationist, and philosopher reflects a remarkable life dedicated to excellence and the betterment of society. His extensive list of awards and honors is a testament to his unwavering commitment to making a positive impact on the world, and his work continues to inspire and uplift countless individuals around the globe. Dr. Baidya's story is a shining example of what can be achieved through relentless dedication to knowledge, a commitment to morality, and a vision of global peace and harmony.
Link: https://en.wikialpha.org/wiki/Dr._Omkar_Prasad_Baidya