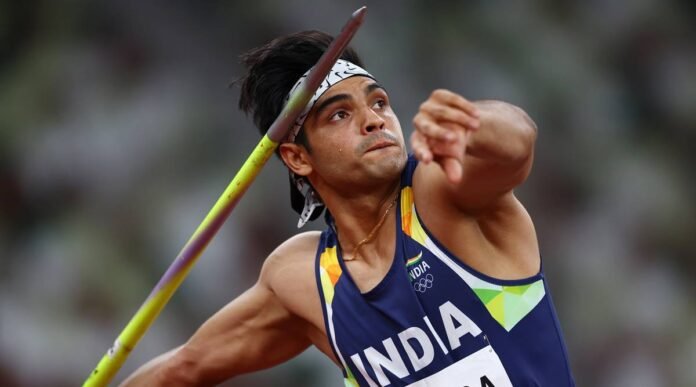 Neeraj Chopra, the reigning Olympic champion in javelin throw, showcased his exceptional talent once again at the Lausanne leg of the Diamond League. This star-studded event saw Chopra secure his second consecutive podium finish of the season, further solidifying his position as a dominant force in the sport.
Chopra's fifth attempt proved to be the game-changer as he unleashed a remarkable throw of 87.66 meters, extending his lead over his competitors. In contrast, Julian Weber from Germany could only manage a throw of 87.03 meters in his last attempt, leaving him in second place, according to reports from Mid-Day.
Although Chopra faced a less-than-ideal start to his campaign in Lausanne, with a foul throw in his first attempt, he quickly regained his composure. In his second attempt, he registered a legal throw of 83.52 meters, securing him a place on the leaderboard. However, at that point, he was trailing behind Julian Weber, who had thrown 86.20 meters, and Jakub Vadlejch, who had achieved a distance of 84.71 meters.
Notably, earlier in the Diamond League season, Neeraj Chopra had a spectacular start in Doha on May 5, clinching the top spot on the podium with a career-best throw of 88.67 meters. Unfortunately, he encountered a muscle strain during training later that month, which posed a temporary setback.
Despite the challenges, Chopra's performance in Lausanne reaffirmed his immense talent and resilience. His ability to consistently deliver impressive throws showcases his exceptional skills and positions him as a formidable contender in the world of javelin throw.
As Neeraj Chopra continues his journey in the Diamond League and other prestigious competitions, fans eagerly await his future performances, expecting more remarkable achievements from this Indian superstar.