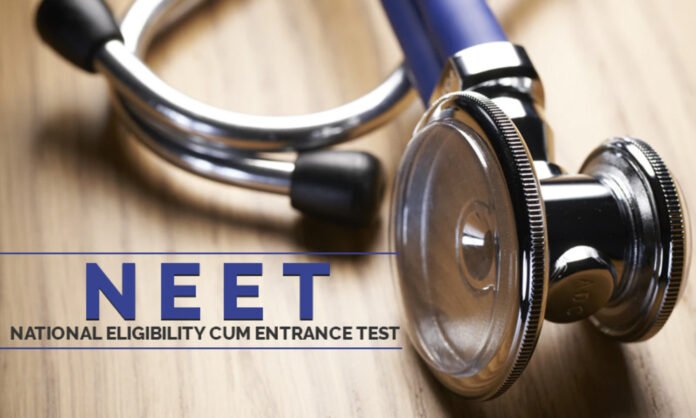 The National Eligibility cum Entrance Test for Undergraduate (NEET UG) 2023 results are anticipated to be announced in the coming week. As candidates eagerly await their results, it is essential to stay informed about the process and important details surrounding the outcome.
NEET UG is a highly sought-after medical entrance examination conducted annually for admission to undergraduate medical and dental courses across various colleges in India. The announcement of the results brings a mix of anticipation and excitement for aspiring medical students who have put in tremendous effort to excel in the exam.
Candidates can expect the NEET UG 2023 results to be published on the official website. It is advised to regularly visit the designated portal to stay updated with the latest announcements and instructions. The official website may experience high traffic upon the release of the results, so candidates are advised to be patient while accessing their individual scores.
Once the results are declared, candidates will be able to check their NEET UG 2023 scorecards on the official website. The scorecard will contain crucial information such as the candidate's name, roll number, subject-wise marks obtained, and the overall percentile score. It is a vital document for further admission processes and should be downloaded and preserved carefully.
Alongside the results, the NEET UG 2023 answer key is expected to be released. The answer key allows candidates to compare their responses with the correct answers and estimate their performance in the examination. It serves as a helpful tool for self-assessment and provides insights into the chances of qualifying for desired medical or dental courses.
In addition, the NEET UG 2023 cut-off marks will be announced. The cut-off marks represent the minimum qualifying score required for admission consideration. They are determined based on factors like the difficulty level of the exam, the number of candidates, and the availability of seats in medical colleges. Understanding the cut-off marks helps candidates evaluate their chances of securing admission to their preferred courses.
It is important for candidates to regularly check the official website for updates and follow the instructions provided. The NEET UG Result 2023 marks a significant milestone for the aspiring medical students, as it determines their eligibility for admission and sets the course for their future in the medical field.
Regardless of the outcome, it is crucial to remember that the NEET UG examination is just one step in the journey towards a successful medical career. Each candidate's hard work and dedication throughout the preparation process are commendable and will contribute to their growth and development in the medical field.
The NEET UG Result 2023 is expected to be declared next week. Candidates should stay informed by regularly visiting the official website and following the instructions provided. Best wishes to all the aspirants awaiting their results, and may their hard work be rewarded in their pursuit of a career in medicine.