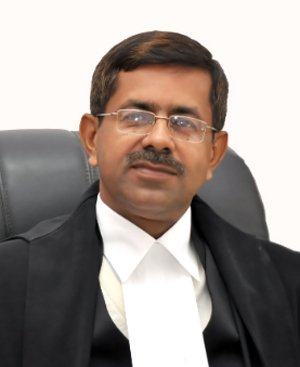 The High Court of Tripura is set to welcome its new Chief Justice, Justice Aparesh Kumar Sinha, who will be taking his oath of office on April 17. The oath-taking ceremony is scheduled to take place at 11:30 AM in the prestigious Durbar Hall of Raj Bhawan.
The governor of Tripura, Satydeo Narayan Arya, will be administering the oath of office to Justice Sinha. The ceremony is expected to be attended by esteemed members of the judiciary, legal fraternity, and other distinguished guests.
The announcement was made by V. Pandey, the Registrar General of the High Court of Tripura, who confirmed the news of Justice Sinha's appointment and his upcoming oath-taking ceremony.
As the new Chief Justice of the High Court of Tripura, Justice Sinha will be responsible for overseeing the administration of justice in the state, ensuring that the judiciary remains independent and impartial, and upholding the rule of law. His appointment is expected to bring about positive changes in the state's legal system, and he is likely to be a valuable addition to the judiciary.