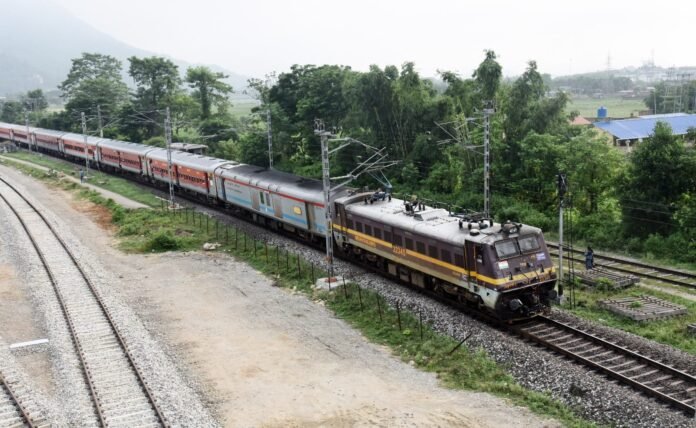 To accommodate the surge in passenger traffic, the Northeast Frontier Railway (NFR) has taken the decision to operate two summer special trains, connecting key destinations in the region. The special trains will ply between Silchar and Naharlagun, as well as Agartala and Guwahati, with the aim of easing the extra rush of passengers during the summer season.
The summer special train between Silchar and Naharlagun, facilitating travel between the Barak Valley of Southern Assam and a portion of Arunachal Pradesh, will run for a total of 11 trips from June 19th to August 29th, 2023, in both directions. Simultaneously, another summer special train will operate for 11 trips between Agartala and Guwahati, running from June 22nd to September 1st, 2023, in both directions.
The special train with number 05638 (Silchar-Naharlagun) will depart from Silchar at 13:50 hours every Monday, arriving at Naharlagun at 08:30 hours the following day. In the opposite direction, special train number 05637 (Naharlagun-Silchar) will leave Naharlagun at 10:00 hours on every Tuesday, reaching Silchar at 04:40 hours the next day. The train will traverse through stations such as Badarpur, Lumding, Dimapur, Furkating, New Tinsukia, Dibrugarh, Dhemaji, and North Lakhimpur. With a total of 20 coaches, the train will offer AC 2-tier, AC 3-tier, and sleeper class accommodations.
Additionally, the special train with number 05628 (Agartala-Guwahati) will depart from Agartala at 19:00 hours every Thursday, arriving at Guwahati at 08:45 hours the next day. The return journey will be facilitated by special train number 05627 (Guwahati-Agartala), departing from Guwahati at 13:15 hours every Friday, and reaching Agartala at 04:35 hours the following day. This train will run via Dharmanagar, Badarpur, Lumding, and Chaparmukh Junction. Comprising 21 coaches, it will provide facilities such as AC 3-tier, sleeper class, and general second class coaches.
Passengers are advised to refer to the IRCTC website, as well as various newspapers and social media platforms of N.F. Railway, for specific details regarding stoppages and timings of these summer special trains. It is crucial to verify the information before undertaking the journey. The NFR aims to ensure a smooth travel experience for all passengers during the busy summer season.