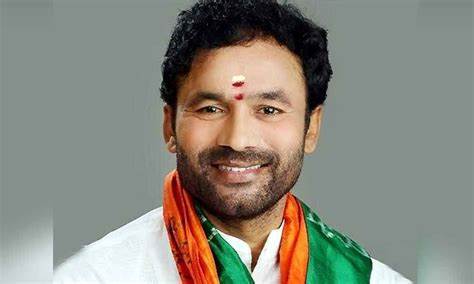 Nischintapur Rail Project will play an important role in strengthening India-Bangladesh relations. Minister G Kishan Reddy said this in a tone of conviction while visiting Nischintapur railway station on Tuesday.
He claimed that Bangladesh Prime Minister Sheikh Hasina is very keen to remove all obstacles for the commercial interests of both countries. It is an international railway station. Trains from India will enter Bangladesh through this station.
He said, "When the Prime Minister of Bangladesh visited New Delhi, I met him and highlighted the huge delay in this very important project." He assured us of full support and some land acquisition issues arising in favor of Bangladesh have already been resolved.
The Union Minister claimed that the total cost of the donor ministry in this project has exceeded 700 crore rupees. On this day, he expressed hope that next year the project will be inaugurated by the Prime Minister of both the countries.