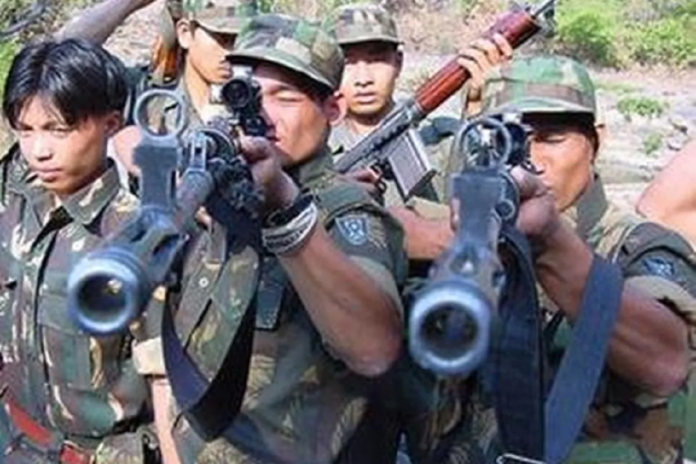 Central Government has invoked the Unlawful Activities (Prevention) Act to designate the National Liberation Front of Tripura (NLFT), the All Tripura Tiger Force (ATTF), and their respective factions as unlawful associations. This action, taken by the Home Ministry, entails a five-year ban on these organizations. The Ministry asserts that the activities orchestrated by NLFT and ATTF pose a significant threat to India's sovereignty and territorial integrity, rendering them unlawful entities.
According to the Ministry's statement, these factions have been actively engaged in subversive and violent actions. Their activities not only challenge the authority of the Government but also instill fear and chaos among the populace as they pursue their objectives. The Ministry further emphasized that unless immediate measures are taken to curb and control these organizations, they are poised to mobilize their ranks towards an escalation of secessionist, subversive, and violent pursuits. Additionally, there is a real concern that they may collaborate with entities hostile to India's sovereignty and national integrity, propagating anti-national activities.
The government's action comes as a resolute response to safeguarding the nation's security and stability. By designating NLFT and ATTF as unlawful associations, it aims to curb activities that pose a direct threat to the nation's unity and integrity. This decision underscores the government's unwavering resolve to maintain law and order, ensuring the safety and well-being of its citizens.
The move has been met with widespread support from various quarters, with citizens and experts alike lauding the government's proactive stance in the face of potential threats to national security. It sends a strong message that the government is committed to upholding the nation's integrity and will take decisive action against groups that seek to undermine it. This resounding move is expected to bolster the confidence of citizens in the government's ability to protect their interests and maintain peace and security in the region.