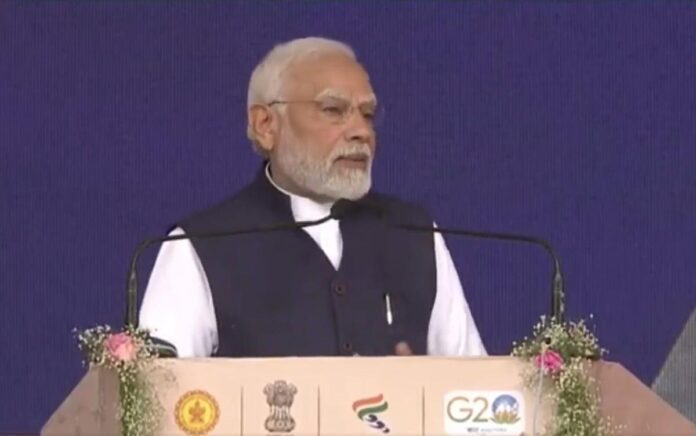 In a recent speech, Indian Prime Minister Narendra Modi accused Congress and the Communist Party of India (Marxist) or CPM of wanting to reinstall "cadre raj" in the state of Tripura. "Cadre raj" refers to a system of governance where political parties rely heavily on their cadre or supporters to maintain control over the state machinery.
The Prime Minister's remarks come ahead of the upcoming assembly elections in the state of Tripura, where the CPM is the incumbent party. The Congress and the BJP are the main opposition parties in the state.
Modi criticized the CPM's governance in Tripura, accusing the party of neglecting the development of the state and instead focusing on maintaining control over the bureaucracy through their cadre. He claimed that the CPM's "cadre raj" had led to corruption, nepotism, and an overall decline in the state's development.
The Prime Minister also accused the Congress of wanting to bring back the "cadre raj" in Tripura. He claimed that the party's alliance with the CPM was evidence of their support for the system of governance. The Congress and the CPM had formed an alliance for the 2019 Lok Sabha elections, but the alliance did not perform well, with the BJP winning both seats in Tripura.
Modi further claimed that the BJP was the only party that could provide a corruption-free and development-oriented government in Tripura. He highlighted the various schemes and initiatives launched by the central government for the development of the Northeast, including the Pradhan Mantri Ujjwala Yojana, which provided free LPG connections to families below the poverty line.
The CPM, on the other hand, has dismissed Modi's claims, stating that their government had focused on the development of the state and had made significant progress in various sectors, including education and healthcare. They accused the BJP of trying to destabilize their government by spreading misinformation.
The upcoming assembly elections in Tripura are crucial for all the major political parties, as the outcome could have significant implications for the 2024 Lok Sabha elections. The BJP has been trying to make inroads in the state, which has been a CPM stronghold for over two decades. The Congress, too, is hoping to improve its performance in the state after a dismal showing in the 2018 assembly elections.
In conclusion, the Prime Minister's remarks on the "cadre raj" in Tripura reflect the BJP's strategy to paint the CPM as a corrupt and ineffective party that has failed to deliver on its promises. The upcoming elections in the state will be closely watched to see if the BJP is able to capitalize on its efforts to expand its base in the Northeast.