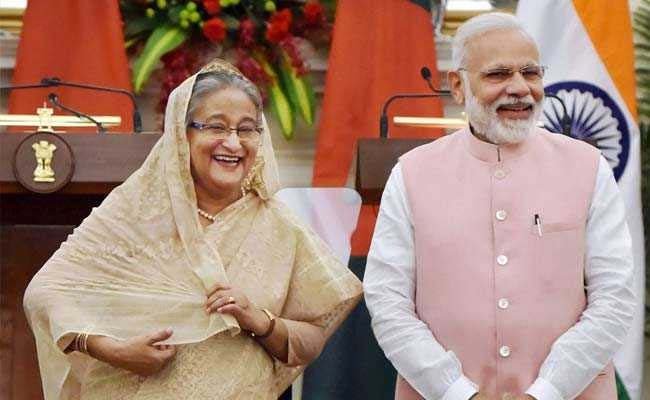 Bangladesh Prime Minister, Sheikh Hasina is going to travel to India from 5 to 8 September. During her visit to India, she will hold a bilateral meeting with the Prime Minister of India Narendra Modi. Also, Bangladesh PM Sheikh Hasina will hold a meeting with President Draupadi Murmu and Vice-President Jagdeep Dhankar.
Hasina is going to travel to India for 4 days to develop and enhance the "multifaced" biased relationship between both countries. On her visit, she is going to hold a meeting to discuss Bangladesh's objections to setting up an Integrated Check Post (ICP) and Tripura's related concerned issues. "The building of the ICP in Muhurighat, South Tripura, was not possible because of opposition from the Bangladeshi Side.
According to the statement of Abhishek Chandra, special secretary of industries and commerce, at a press conference, The Bangladeshi Prime Minister, Sheikh Hasina has agreed to discuss the matter with India's Prime Minister Narendra Modi.
An integrated check post is a point of entry and exit on international borders that includes services like customs and immigration points of discussion.
To enhance the port connectivity and transportation with Chittagong, Bangladesh, PM Modi inaugurated the "Maitri Setu"(bridge) over the Feni river on March 9, 2021.
However, there is no trade taking place Land Customs Stations had not yet been established in Bangladesh, on the opposite side of the river.