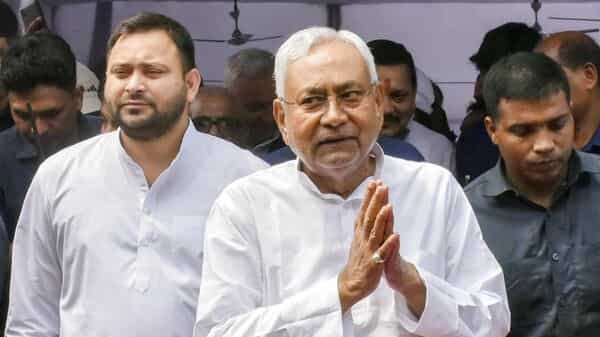 JDU has suffered a major setback in Manipur. Five MLAs of the party in the state joined the ruling BJP on Friday. Manipur Assembly Secretary K Meghjit Singh said in a statement that the Speaker has accepted the merger of five JD(U) MLAs with the BJP.
Five out of six MLAs join BJP
According to the statement, this approval has been given under the Tenth Schedule of the Constitution. JD(U) had contested 38 seats in the assembly elections held in March this year. It had won six of these seats. JD(U) MLAs who joined the BJP include K Jaikishan, N Sanate, Mohammad Achab Uddin, former DGP LM Khoute and Thangjam Arunkumar. Khaute and Arunkumar had earlier expressed their desire to contest the assembly elections on BJP tickets. But, both the leaders joined JD(U) after BJP refused to give them tickets.
minister resigned
Last Wednesday, Karthik Kumar, who was a minister in the Bihar government, had resigned from the cabinet. His department was changed on the same day. He was given the responsibility of sugarcane industries department instead of law. But late on Wednesday evening, Karthik Singh resigned from the cabinet. After resigning, Karthik Singh had said that the minister of Bhumihar society was not being digested by the BJP from the RJD quota. Because of this, they were making a hue and cry. At the same time, giving the reason for his resignation, he had said that his reputation was being tarnished along with CM Nitish Kumar and Deputy CM Tejashwi Yadav. In view of this, he resigned from his post.
Upheaval in Bihar politics
These days, a period of change is going on in the politics of Bihar. Recently, Nitish Kumar broke the alliance with BJP and joined hands with RJD. Politically, since this big incident, the tour of bitter rhetoric continues.