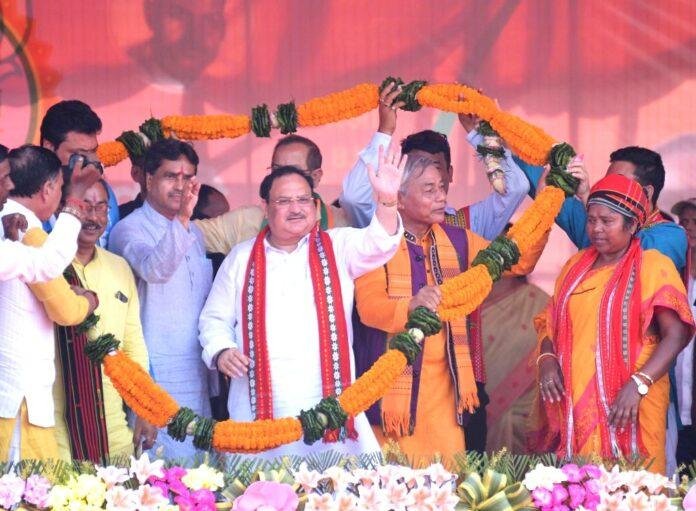 On 30 August police issued notice to the 28 people who were involved in J P Nadda's rally violence. This rally was held at Amarendranagar, barely a few kilometers from Khumulwng, the headquarters of the Tripura Tribal Areas Autonomous District Council (TTAADC). The rally was held for the party's campaign for upcoming village committee (gram panchayat) polls this year and assembly elections next year.
During the rally, 28 people were accused of creating chaos in the rally of BJP in which 25 people were injured. It took place during the Public meeting of party national president Jagat Prakash Nadda.
It was a rally of 40 farmers who were on the way to attend the party national president J P Nadda's rally at Khumulwng in West Tripura district on Monday where they were attacked by 'merchants'.
Tripura Chief Minister realized a statement saying the 25 injured people are hospitalized and one is in critical condition. Strict actions will be taken against the attackers. 4 buses were also attacked by the 'merchants'. 7 cases were registered in the police station of West, Sepahijala, and Khowai districts.15 merchants have been identified and sent notice under section 41A CrPC. Apart from this one person has been arrested. 
Saha visited the party men at GBP Hospital who were attacked.
Within the series of two days, there are many meetings done between Nadda and the Minister, Legislators, and leaders of state committees apart from addressing the meeting to the public at Khumulwung.