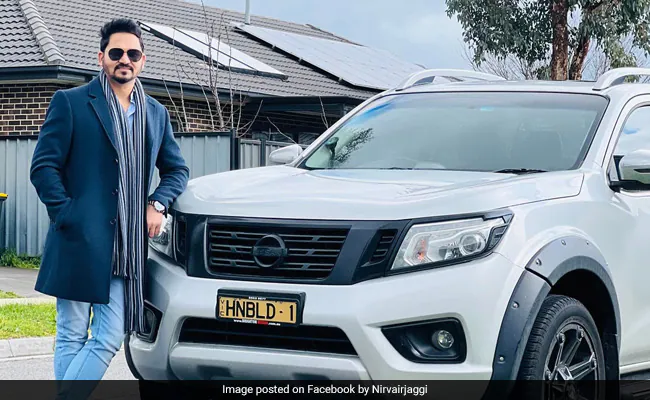 In an unfortunate turn of events, Australian-based Punjabi singer Nirvair Singh passed away after being involved in a horrific three-vehicle- collision in Australia according to 9News.
The accident took place in Melbourne's northwest on Tuesday at 3:30 pm by a speeding Kia sedan, and the 23-year-old driver of the sedan has been arrested and charged, the police further said. Mr. Singh, 42, was on his way to a job site when he was stuck.
The out-of-control Kia collided with two other vehicles, then a jeep, which entered Mr. Singh's path and he died instantly, police said.
A woman inside the jeep was injured and brought to the hospital, said 9News. Some witnesses told us at the counter that the car was driven erratically around the area.
The driver faces charges of dangerous driving causing death and serious injury, reckless driving that endangers life, reckless driving that endangers serious injury and driving without a license. He will be produced before the Magistrates' court later in the day.
Singh's death has shaken Melbourne's Indian community and loved ones in Kurali. He settled in Australia nine years ago for a better life and to continue his promising career as a singer. There's an outpour of tributes from shocked friends.
Singh made a name for himself with the song 'Tere Bina' from the album 'My Turn'. Other hits include 'Darda a Dil', 'Je Russgi', 'Ferrari Dream' and 'Hikk Thok Ke', a 2018 duet with Gurlez Akhtar.
Fellow Punjabi singers have also paid tribute including Gagan Sandhu Kokri, who also worked on the album 'My Turn'.
"Your song was the best song in our album My Turn, from which we all started our careers. You were a very good person and your departure was a shock for everyone in Melbourne. RIP bro," he posted.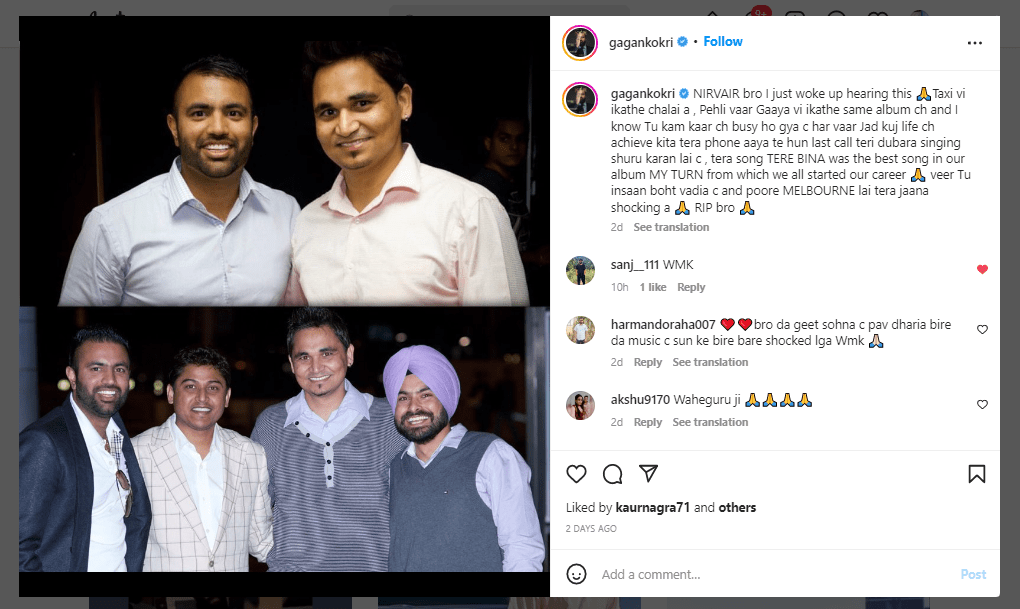 The driver of the third car involved in the collision was taken to hospital and was lightly injured.
A 23-year-old Wallan and a 26-year-old Sunbury, arrested at the scene, are still in the hospital under police supervision. The cause of the accident is still being investigated by police.