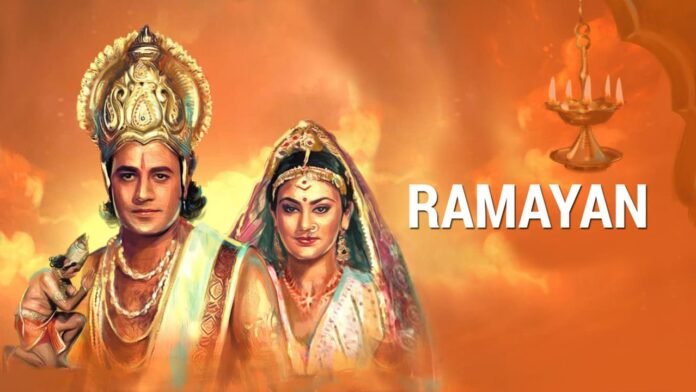 In response to public demand, the iconic television series "Ramayan," directed by Ramanand Sagar, is set to return to the small screen. The recent controversy surrounding the film "Adipurush" has ignited major reactions from viewers and even the cast of "Ramayan," including Dipika Chikhlia, Arun Govil, and Sunil Lahri. With viewers yearning for a respite from the Adipurush controversy, the television channel has heeded their wishes, and the authentic tale of Ramayan will once again grace the screens starting July 3 at 7:30 pm.
Following the controversy surrounding "Adipurush," where viewers expressed their discontent, one netizen suggested that airing Ramanand Sagar ji's "Ramayan" would serve as a "National Detox" from the epic disaster. This sentiment has now become a reality, with the show's revival aiming to provide viewers with an opportunity to enjoy the divine saga once again, featuring the original leads, Arun Govil and Dipika Chikhlia.
Dipika Chikhlia, who portrayed the role of Sita in the original "Ramayan" series, recently shared a video on Instagram addressing the reactions to the film "Adipurush." She began by acknowledging the requests she had received to comment on the film but chose to refrain from doing so as she had not watched it yet. However, she expressed her thoughts on the constant remaking of the Ramayan story, emphasizing that it often leads to controversies.
Dipika Chikhlia stated, "For us Indians, Ramayan is our 'Dharovar' (sacred scripture), and that's why I feel that we should stop making Ramayan anymore." She proposed an alternative approach by advocating for the inclusion of Ramayan in school and institutional curricula. She believes that teaching Ramayan in educational institutions could provide a new direction and promote mindful learning among the new generation. Dipika clarified that her intention was not to single out anyone but to express her viewpoint on the matter.
With the return of "Ramayan" on television, viewers can once again immerse themselves in the divine tale that has captivated generations. As the series commences its re-airing, it offers an opportunity to revisit the timeless story and appreciate the enduring significance of Ramayan in Indian culture and spirituality.