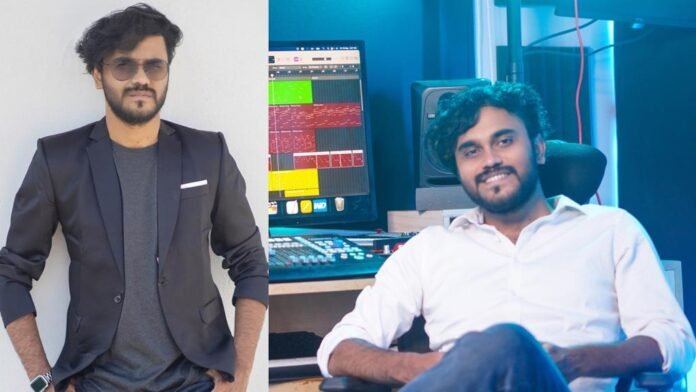 Record@Home is revolutionising the recording studio industry by bringing professional recording services directly to artists' homes. Led by Ajinkya Kudturkar, a renowned music composer, producer, and entrepreneur, this innovative startup aims to make the recording process accessible to artists worldwide and democratise the industry.
Artists can now conveniently record their vocals and instruments at home with Record@Home. Through remote collaboration with the expert online team, they can achieve a polished, studio-quality mix and master. Whether using a smartphone or a complete home recording setup, the startup offers guidance at every step to ensure optimal recording quality. Leveraging their expertise and state-of-the-art audio equipment, Record@Home transforms these recordings into refined and professional sound, adhering to industry standards.
Visit Record@Home: Wavestreamstudio.com/recordathome
Visit Wavestream Instagram: instagram.com/wavestreamstudio
Ajinkya Kudturkar, with his extensive background in music production and reputation for exceptional quality, is the driving force behind Wavestream Studio and Record@Home. As an active live musician and multi-instrumentalist, he has collaborated with talented artists both in India and abroad. The studio's YouTube and Instagram channels showcase his diverse range of skills and expertise, reflecting his passion for music and creativity.
Record@Home's mission is to empower artists globally by offering accessible and high-quality recording solutions. The startup removes geographical barriers and provides packages tailored to different budgets, ensuring that artists at all levels can bring their musical vision to life. In addition to online collaborations, the team can also set up a complete studio at the artist's location, offering a unique recording experience that combines the convenience of home recording with the immersive environment of a professional studio.
Through Ajinkya's entrepreneurial spirit and dedication to music, Record@Home has created an innovative startup that is transforming the home recording landscape. With their visionary approach, musicians can now achieve exceptional results from the comfort of their own homes. The startup's professional guidance, meticulous attention to detail, and cutting-edge technology pave the way for a new era of artist collaboration.