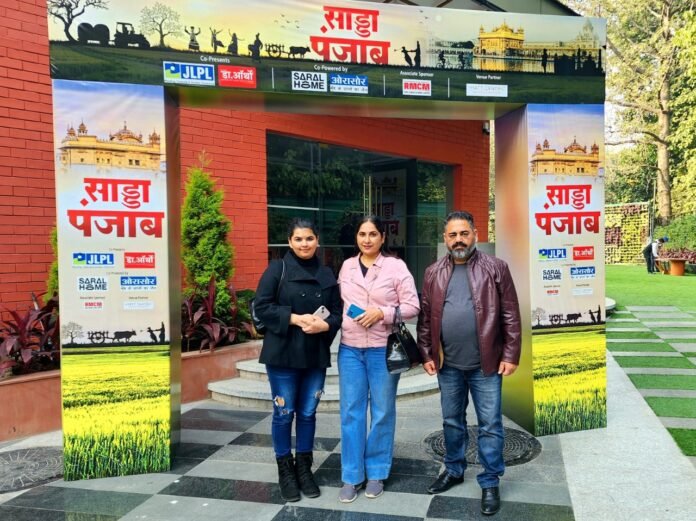 NDTV CONCLAVE SADA PUNJAB 2022
NDTV held Sada Punjab Conclave at hotel Hyatt Centric Sector 17, Chandigarh on 17th December 2022. The NDTV Conclave Sada Punjab brought together entrepreneurs, authors, politicians, cultural icons, film makers, artists, sports persons and farmer leaders from across the region to share their ideas of various topics.
Chief Minister of Punjab Sh. Bhagwant Mann attended the Conclave and talked about many important issues of Punjab. The main topics of discussion with Mr. Bhagwant Mann was related to the farming sector and other economic sectors of Punjab. He also talked about the Government programs regarding development of infrastructure in Punjab. He informed about the upcoming Government policies about law and order in Punjab specially the problem of drugs.
This conclave also had discussions about farming sector with Dr. Darshan Pal (President Krantikari Kisan Union), Devinder Sharma (Agricultural Expert), Harmeet Singh Kadian (President Bharti Kisan Union) and Guni Prakash ( Member Committee on MSP) and singer Harf Cheema were a part of this discussion. Singer Harf Cheema sung few line from his song which became a hit during farmers protest in India.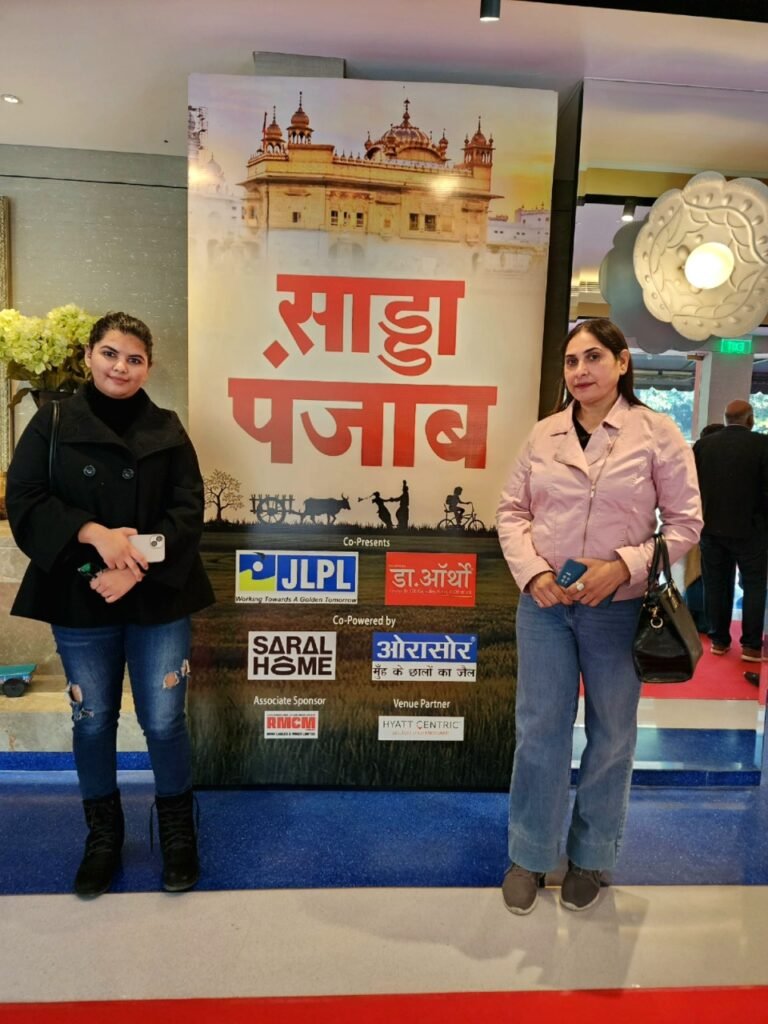 Punjab DGP Gaurav Yadav was also a part of this conclave who spoke about National Security scenario and how it impacts Punjab. He also talked about the state government's decision that glorification of arms and hate crime should be acted upon and cracked down. Punjab's former chief minister Capt Amarinder Singh joined the conclave by web conference, He said he "does not understand" who exactly is running the state since the AAP took power. "First I need to know who the chief minister is: Bhagwant Mann or Raghav Chadha," said Capt Singh, a former Congress leader who recently joined the BJP.
Sports persons from Punjab namely Harjinder Kaur who claimed bronze medal in Commonwealth Games 2022, Anjum Moudgil who won Air Rifle bronze medal in World Cup series, Tejinder Toor who was shot put winner in commonwealth games and weightlifter Vikas Thakur who has won silver medal in Commonwealth Games were a part of "Sada Punjab" Conclave. They shared their life experiences and challenges they faced in their sports journey.
This conclave was concluded by the discussions made by the guests who are a part of music and entertainment industry namely Jasbir Jassi, Sunanda Sharma and Mannat Noor who talked about the rising Music Industry in Punjab. "Sada Punjab" Conclave not only had important speakers but assembly too. Individuals from various industries were invited by NDTV to be a part of these discussions. Some of the important film makers namely Producer Swaranjit Kaur Wraich, film writer and director Parvinder Singh Wraich, film director Harkiran Kaur Wraich and actor Vinamarjot Singh Wraich from Redi Productions Pvt Ltd were also present there.
Many other personalities from film industry were also invited by NDTV for Sada Punjab Conclave. Anurag Sharma from Juni Films , creative director Sahil Kumar from Redi Productions and production head Mohan Kumar from Redi Productions, Jasbir Dhillon from Dhillon Productions, Happy BanMajra from Audio Heal, Himanshu, Ramandeep Singh, Ravinder Singh from Redi Productions participated in the NDTV Sada Punjab Conclave 2022.
Along with this, Punjab CM Bhagwant Mann today talked about ending the gangster culture of Punjab. Bhagwant Mann said that we have caught many gangsters, and are giving strict punishment to the criminals. Along with this, CM Mann also said that he is being strict against drug smugglers as well. On the ever-increasing crimes in Punjab, the state CM Bhagwant Mann said that law and order is completely under control, because Punjab is adjacent to the border of Pakistan, so many anti-social activities take place from across the border. Weapons also come from there, such a gangster culture did not develop in just a short time. In such a situation, the previous governments are completely responsible for this.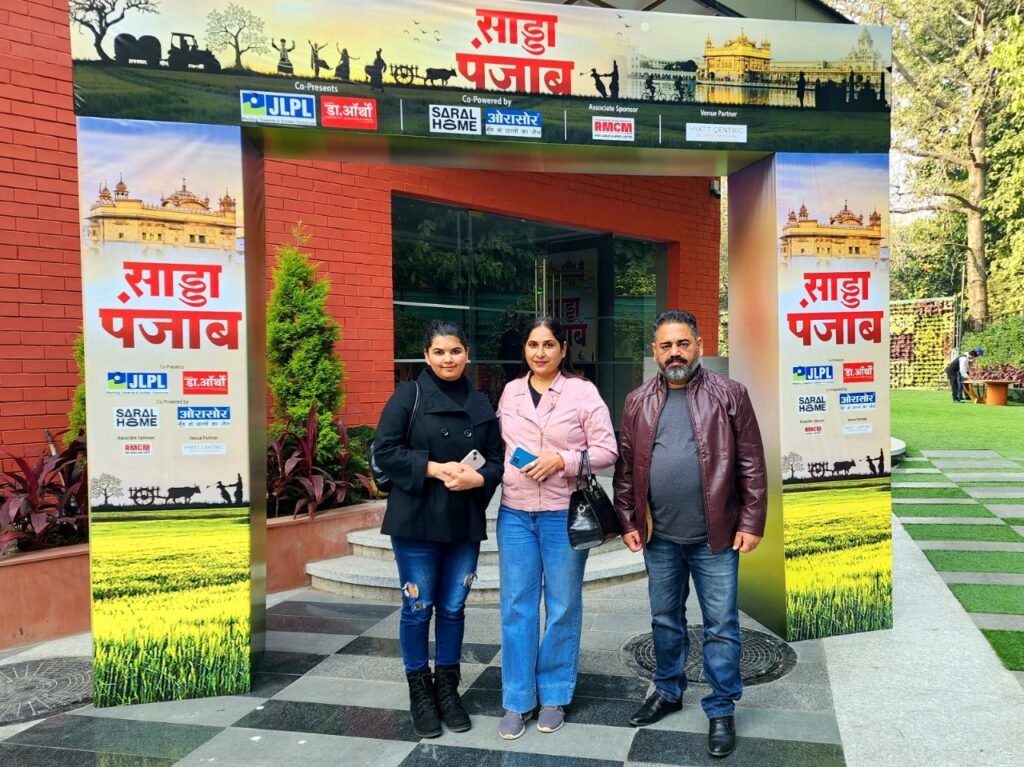 Aam Aadmi Party MP Raghav Chadha today said at the NDTV conclave 'Sadda Punjab' in Chandigarh, that AAP's spirited campaign made BJP top leaders, including the PM, sweat it out in the streets of Gujrat during recent elections. On the impact of the AAP's maiden win in the BJP bastion, Raghav Chadha said that after Gujarat polls, BJP's win made less noise than AAP winning 5 seats and becoming a national party. He defended AAP national convenor Arvind Kejriwal declaring in written, repeatedly, that his party would form the government in the state, calling it a "campaign strategy". He said we were confident we would make our presence felt in a big way. I think that happened. 13 percent vote share and 5 seats in the first time in the ruling party's stronghold is a big achievement," Mr Chadha said. He also slammed the PM's "free revdi" comment on AAP's pre-poll announcements, challenging the BJP to announce that they would stop all special benefits to MPs. "Is that not free revdi?" he asked, accusing the PM of being selective in what they call freebies. Money comes to governments from taxpayers, through both direct and indirect taxes, and the government has to spend on their welfare, he said, defending AAP's promises of free electricity, education, and healthcare, among other, adding that India is constitutionally a welfare state.
He further said "Our model is that everyone has basic amenities like free electricity, education, and healthcare. That's how people will be empowered. Empowered people lead to an empowered community, region, state and eventually an empowered country," he said. Raghav Chadha then claimed the AAP government, without imposing any new taxes, has increased its state budget despite all of these welfare schemes that the BJP scoffs at. "Our budget has increased from around 27,000 crore to over 70,000 crore without even one extra tax," he argued, taunting the BJP on loans India has amassed from the world in the last eight years.