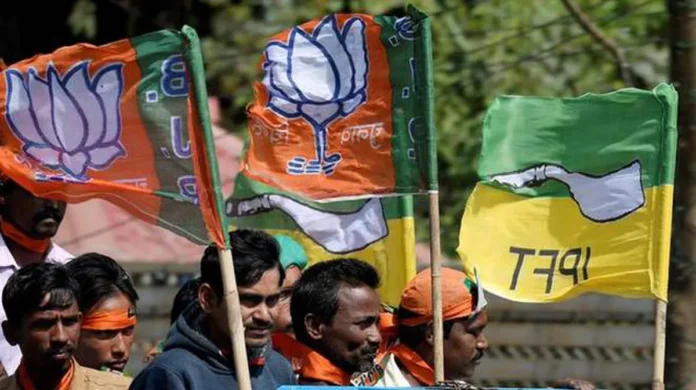 The Bharatiya Janata Party (BJP) and The Indigenous Peoples Front of Tripura (IPFT) Party currently ruling in Tripura in the form of an alliance government. The IPFT Party has not yet confirmed whether they would run their government with the Bharatiya Janata Party in the upcoming elections.
The Indigenous Peoples Front of Tripura Party will be going to organize a Central Committee meeting in the initial week of January and make a final decision on this particular topic. The party officials are still positive about the current situation. They still need to decide how to conduct the election poll in the state.
The party's central committee will examine the party's election preparations at its meeting set for the next month and determine whether to continue its partnership with the Bharatiya Janata Party or seek other possible allies.
Amit Debbarma, a member of the Indigenous Peoples Front of Tripura Party said that the partnership between BJP and IPFT party will most likely continue for the upcoming elections as well, though, considering the current political climate.
Despite being in power, IPFT has experienced significant political and electoral failures over the past four years due to resignations and losses in the Tripura Tribal Areas Autonomous District Council elections. The party believes that IPFT might play a significant role in the upcoming elections and that they are still important in state politics.
Rajib Bhattacharjee, the recently appointed state president of the Bharatiya Janata Party, has indeed stated to the press that the saffron party is eager to compete in the elections with the Indigenous Peoples Front of Tripura Party.