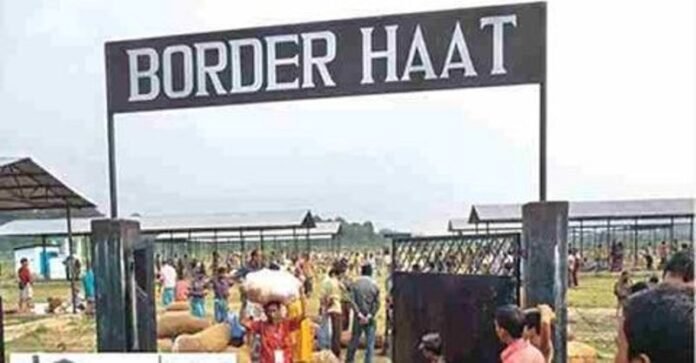 A senior minister announced that the two-border market of Tripura will restart soon in the upcoming days for business with Bangladesh. These two border market was closed due to the increasing rate of COVID-19 cases.
The Former CM and BJP Rajya Sabha Member of Parliament Biplab Deb brought up the subject again and requested the Government to reopen the trade as soon as possible. Biplab Deb also asked for speeding up the construction of two planned border trades in the districts of North Tripura and Kamalpur in the Dhalai region.
When the COVID-19 cases started in the state of Tripura, the two border market-one at Srinagar in the South Tripura district and the other at Kamalasagar in Sepahijala—were shut down, preventing the international exchange of trade with Bangladesh.
According to Vishwasree B, the director of industry and trade said that the two border markets at Srinagar and Kamalasagar will restart very soon. He further stated that they are in contact with the union minister of trade for the opening of the Border trade with Bangladesh.
Long-term efforts by the state to reopen the border trade with Bangladesh were ineffective for some reason. They stated that they will likely restart the border trade at the end of December.