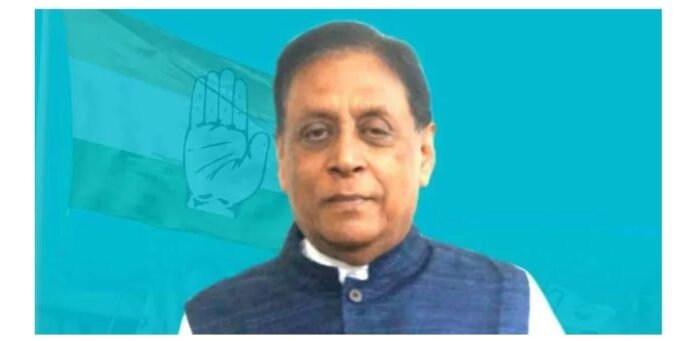 In a major setback for the Trinamool Congress party in Tripura, its state chief, Pijush Biswas, has announced his resignation. The surprising development has sent ripples through the party and raised questions about the future of its political landscape in the region.
The announcement of Pijush Biswas' resignation came as a shock to many party members and supporters who held him in high regard for his leadership and dedication. The reasons behind his decision to step down have not been explicitly disclosed, leaving room for speculation and various conjectures. However, sources close to the matter suggest that internal conflicts within the party may have played a significant role in his resignation.
During his tenure as the state chief, Pijush Biswas played a crucial role in strengthening the party's presence in Tripura. His strategic approach and grassroots efforts helped the Trinamool Congress gain popularity among the masses. With his departure, there are concerns about the potential impact on the party's organizational structure and voter base in the state.
Political analysts are closely monitoring the situation, noting that the resignation could lead to a reshuffling of key positions within the Trinamool Congress in Tripura. The party's central leadership will likely have to act swiftly to address the leadership vacuum created by Biswas' departure and to maintain party cohesion in the state.
Moreover, opposition parties in Tripura view this development as an opportunity to capitalize on the internal strife within the Trinamool Congress. Rival political entities are expected to intensify their efforts to gain a foothold in the region, potentially altering the state's political dynamics.
While Pijush Biswas' resignation may have dealt a blow to the Trinamool Congress in Tripura, the party's national leadership has expressed confidence in overcoming this challenge. Senior leaders have assured the cadre that a new state chief will be appointed soon and emphasized the party's commitment to continue working for the welfare of the people.
In the wake of Biswas' resignation, party workers and supporters are rallying together to consolidate their efforts and reaffirm their commitment to the Trinamool Congress' ideology. This resilience will be critical in navigating the uncertain political landscape ahead.
As the situation unfolds, all eyes are on the Trinamool Congress' next move in Tripura. The appointment of a new state chief and the subsequent measures taken by the party's leadership will undoubtedly shape its prospects in the state. The coming weeks and months will prove to be a testing period for the party as it seeks to reclaim its position and chart a path forward in Tripura's political arena.