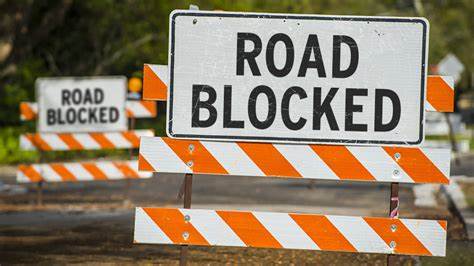 In the dark of night, the supporters of the BJP have joined the road blockade protesting the vandalism of the booth office of the ruling party by miscreants. Incident 6 in Indranagar area of Agartala assembly constituency. Road traffic came to a standstill due to the blockade. Police rushed to the spot. Finally, after being assured of a fair trial, the activists called off the blockade. Security personnel including a large police force have been deployed to bring the situation under control. Meanwhile, BJP leader Papiya Dutta rushed to the news of the incident.
A BJP worker said that on Friday night, all the workers left the Indranagar BJP mandal office locked and went home. They came and witnessed the vandalism in the booth office this morning. They alleged that in the dark of night, Bamgres workers attacked the BJP office to create a message of unrest in the state as they could not accept defeat. Protesting against this, the activists have blocked the road. Due to the blockade, many traffic jams on both sides of the road. When informed, the procession rushed to the spot. The police sparred with the besiegers. After getting the assurance of a fair trial, the activists finally lifted the blockade.
Meanwhile, BJP leader Papiya Dutt rushed to the spot after getting the news. He alleged that miscreants under the auspices of the Left and Congress are planning to create unrest in the state after the election results. He claimed that they could not accept their defeat in the assembly elections, so they constantly attacked the BJP workers.