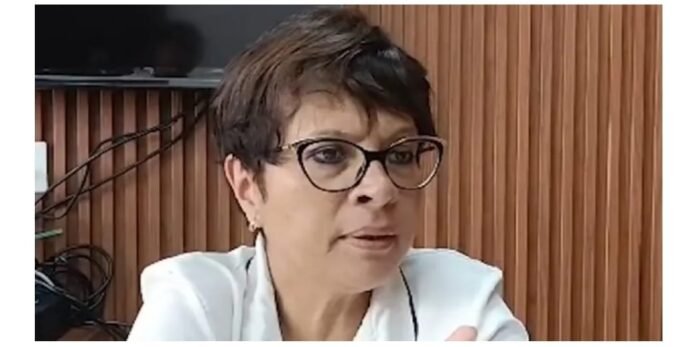 In a recent development, Meghalaya's Law Minister, Ampareen Lyngdoh, has vehemently criticized the state's police force for its alleged inability to safeguard the well-being of its citizens. The scathing remarks from the minister come amidst growing concerns over public safety and security in the region.
During a press conference held yesterday, Minister Lyngdoh expressed her deep concern and disappointment regarding the escalating crime rates and instances of lawlessness in the state. She stressed that it is the primary duty of the police to protect citizens and maintain law and order, but their performance has fallen short of expectations.
"We cannot turn a blind eye to the rising incidents of crime that plague our state. It is disheartening to witness the growing sense of insecurity among our citizens," said Minister Lyngdoh. She further urged the police to adopt more proactive measures in addressing these challenges, emphasizing the need for swift action and efficient coordination.
The minister's critique also highlighted the need for modernization and capacity-building within the state police force. She expressed her willingness to collaborate with relevant authorities to improve training and equip law enforcement officers with the necessary tools and technology to effectively combat criminal activities.
"It is imperative that we invest in the professional development of our police personnel to match the evolving nature of crime. Strengthening our police force is a collective responsibility, and I am committed to pursuing necessary reforms," the minister asserted.
In response to the concerns raised by Minister Lyngdoh, the state's police department released a statement acknowledging the challenges they face in maintaining law and order. They cited limited resources and manpower constraints as factors that have hindered their ability to curb crime effectively.
"We acknowledge the issues highlighted by the honorable minister, and we are working tirelessly to address them. However, it is crucial to recognize the complex nature of crime and its ever-changing dynamics," a police spokesperson stated.
The situation in Meghalaya calls for immediate attention and concerted efforts from all stakeholders to enhance citizen safety. The minister's candid critique of the state police aims to serve as a wake-up call, urging the authorities to take decisive actions to instill confidence and ensure the well-being of all residents. As the state navigates these challenges, a collaborative approach between the government, law enforcement agencies, and citizens is vital to bring about the desired change and create a safer environment for all.