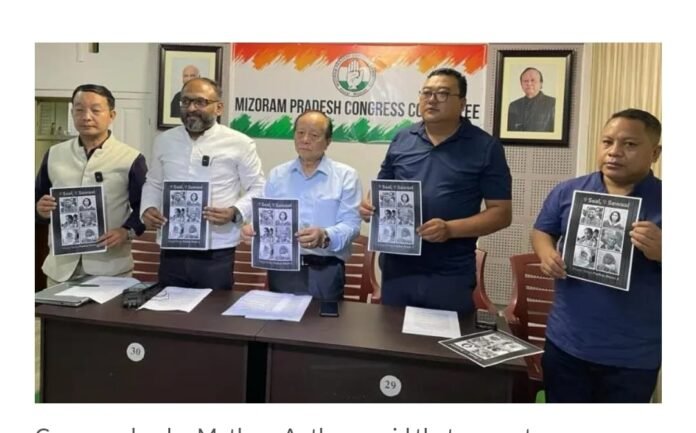 Aizawl: Mathew Anthony, a senior Congress leader from Mizoram, has proposed a distinctive approach to address the persistent violence in the neighboring state of Manipur. Anthony suggested that implementing a separate administration would be the ideal solution to effectively tackle the ongoing turmoil.
Speaking at a public event on Saturday, Anthony emphasized the urgent need for a comprehensive strategy to bring an end to the violence that has plagued Manipur for an extended period. He argued that establishing a separate administration could potentially address the root causes of the unrest and foster stability in the region.
Anthony's proposal is based on the premise that the existing administrative framework in Manipur has been unable to effectively address the complex issues contributing to the violence. He believes that granting a separate administration to the troubled region would allow for tailored governance measures and targeted interventions that could alleviate the prevailing tensions.
The Mizoram Congress leader further highlighted the importance of inclusive dialogue and consensus-building among all stakeholders involved. He stressed that the voices and concerns of various ethnic groups, communities, and organizations must be heard and taken into account during the decision-making process.
It is important to note that Anthony's statement reflects his personal opinion as a Congress leader and does not necessarily represent the official stance of the party. The issue of separate administration for Manipur requires further examination, deliberation, and consultations with relevant authorities, experts, and local communities to assess its feasibility and potential impact.
The proposal put forth by Anthony has sparked a discussion among political circles and experts regarding the complex nature of the violence in Manipur and the potential effectiveness of a separate administrative framework. However, it is essential to thoroughly consider all aspects and potential implications before arriving at any conclusions.
As the situation in Manipur continues to unfold, stakeholders and policymakers will need to engage in constructive dialogue, explore multiple perspectives, and seek viable solutions that prioritize peace, stability, and the well-being of the people affected by the violence.