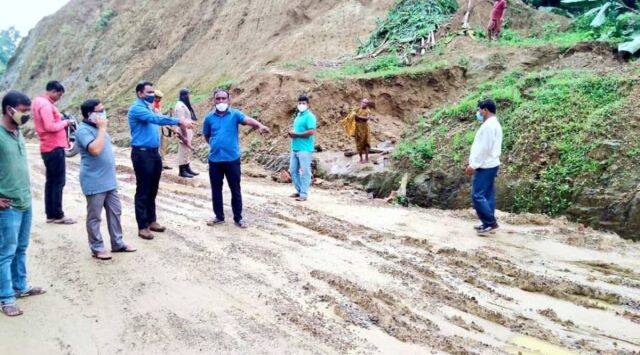 On Friday night, a thunderstorm accompanied by heavy rain wreaked havoc across Tripura, causing extensive damage to houses in seven districts. According to officials from the State Emergency Operation Centre, a total of 2,461 houses were damaged, with Khowai district being the worst affected. However, no damage was reported in South Tripura district. At least 120 families were forced to take refuge in two relief camps as a result of the destruction.
The thunderstorm and rain caused widespread devastation, with roofs blown off, walls collapsed, and trees uprooted in many areas. The strong winds and heavy rainfall also disrupted power supply and communication networks, adding to the difficulties faced by the affected communities.
The local administration and disaster response teams have been working tirelessly to assess the extent of the damage and provide relief and assistance to those affected. Immediate relief measures, including temporary shelter, food, and medical aid, have been provided to the affected families taking refuge in the relief camps.
Chief Minister Biplab Kumar Deb expressed his concern over the damage caused by the thunderstorm and directed the officials to expedite the relief and rehabilitation efforts. He also assured that the state government would extend all necessary support to the affected families and take measures to prevent such incidents in the future.
As the state grapples with the aftermath of the thunderstorm and rain, the authorities are urging people to exercise caution and stay prepared for any further weather-related emergencies. The incident serves as a reminder of the importance of disaster preparedness and timely response to mitigate the impact of natural disasters on vulnerable communities.
The recent thunderstorm and rain have caused significant damage to houses and disrupted normal life in Tripura, and the state government, along with the local administration, is working diligently to provide relief and support to those affected by the calamity.