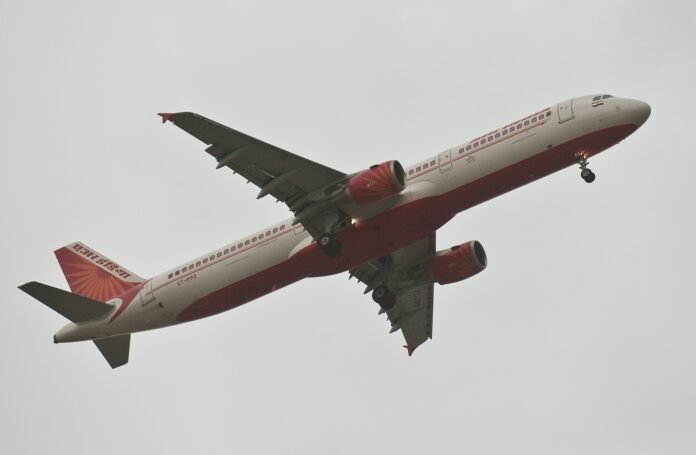 The wait is finally drawing to a close, as the much-anticipated international flight service between the Indian state of Tripura and neighboring Bangladesh is all set to take off on September 17th. This auspicious launch date coincides with Viswakarma Puja, a significant celebration in the region. The announcement, eagerly awaited by residents and travelers alike, was made via the official Facebook handle of the Airport Authority of India (AAI) on a Thursday, marking it as a delightful gift to the people just ahead of the vibrant Durga Puja festival season.
In its commitment to bolstering international air connectivity, the AAI has been steadily expanding its network of flight routes from various airports under its jurisdiction. The latest addition to this growing tapestry of connectivity is a direct flight route connecting Maharaja Bir Bikram Airport in Agartala, Tripura, to the bustling city of Chittagong in Bangladesh. This new flight service is slated to commence operations on the auspicious day of September 17th.
The significance of this achievement was underscored by a high-level meeting chaired by the Chief Minister of Tripura, Dr. Manik Saha. During this meeting, the Chief Minister directed all relevant stakeholders to take proactive measures to ensure the seamless and efficient operation of the airport, emphasizing the importance of this development for the state.
Beyond doubt, this international flight service holds the promise of substantial benefits for Tripura, particularly in the domains of trade and tourism. Operated by SpiceJet, one of India's prominent airlines, this service will offer passengers a direct, non-stop flight experience. According to reports, the flight will depart from Agartala at 10:00 AM, reaching its destination in Chittagong at 11:30 AM. The return flight will take off from Chittagong at 12:30 PM, with an estimated arrival in Agartala at 02:00 PM, thus facilitating swift and convenient travel between these two vibrant regions.
In addition to the momentous progress in international air connectivity, Tripura is poised to further solidify its presence on the international map with the upcoming inauguration of the Agartala-Akhaura rail link project. These significant connectivity developments are expected to act as catalysts, propelling trade and tourism in the region to new heights.
The Dawn of a New Era: Tripura's International Flight Service
The announcement of the international flight service between Tripura and Bangladesh has generated tremendous excitement and anticipation. For the people of Tripura, this development represents a significant milestone in their quest for enhanced connectivity and economic opportunities.
As the official announcement reverberated through social media channels and news outlets, the collective sentiment in Tripura was one of celebration and optimism. The long wait for international flight services to and from their state was finally over, and the timing, coinciding with the auspicious Viswakarma Puja, added an extra layer of festivity to the occasion.
Connectivity and Economic Impact
The introduction of this international flight service is expected to have a profound impact on Tripura, especially in terms of connectivity, trade, and tourism. Let's delve into the key areas where this development is poised to make a significant difference:
1. Enhanced Connectivity:
Tripura, a northeastern state of India, has often faced challenges in terms of connectivity with the rest of the country and the world. Prior to this development, residents and businesses had to rely on longer and less convenient routes for international travel.
The direct flight service to Chittagong, Bangladesh, opens up a convenient and efficient travel corridor, reducing travel time and hassle for individuals and businesses.
Enhanced connectivity to international destinations is expected to attract foreign investment, boosting economic growth in the region.
2. Trade Opportunities:
The Agartala-Chittagong flight service holds significant potential for trade between Tripura and Bangladesh. Chittagong is one of Bangladesh's major economic hubs, and this direct air link will facilitate the movement of goods and people.
Importers and exporters in Tripura can now explore new avenues for trade and collaboration with their Bangladeshi counterparts, potentially leading to increased trade volume and revenue.
The ease of transportation offered by this flight service can reduce logistics costs and boost the competitiveness of Tripura's businesses.
3. Tourism Boom:
The allure of new destinations and the ease of travel are key factors in boosting tourism. With the direct flight to Chittagong, Tripura becomes a more accessible tourist destination for both domestic and international travelers.
Tourists from Bangladesh and beyond can now explore the natural beauty, cultural richness, and historical sites that Tripura has to offer.
Increased tourism can stimulate economic growth, create jobs, and diversify the local economy.
4. Regional Development:
The launch of an international flight service is not just about Agartala; it has broader implications for the entire region. Improved connectivity can lead to the development of secondary industries such as hospitality, transportation, and services.
Surrounding towns and regions may witness increased economic activity as travelers pass through or stay for extended periods.
The development of airport infrastructure can lead to improved amenities and services for travelers, further enhancing the overall travel experience.
5. Cultural Exchange:
Beyond economic benefits, this international flight service also opens up avenues for cultural exchange between Tripura and Bangladesh.
People-to-people connections can foster understanding, friendship, and collaborations in various fields, including art, education, and healthcare.
Cultural exchange can strengthen diplomatic ties and promote peace and cooperation in the region.
Government's Commitment
The Chief Minister of Tripura, Dr. Manik Saha, demonstrated his commitment to this transformative project by chairing a high-level meeting focused on the planned launch of the Agartala-Chittagong flight service. In this meeting, he underlined the need for all stakeholders to work together proactively to ensure smooth airport operations. His emphasis on preparedness highlights the government's dedication to making this endeavor a success.
The airport authorities, in collaboration with airlines like SpiceJet, have been diligently preparing for the launch. This commitment extends to ensuring that all necessary measures are in place to guarantee the safety, convenience, and satisfaction of passengers.
SpiceJet: The Wings of Connectivity
Operating this pivotal international flight service is SpiceJet, a well-known and reputable Indian airline. With a commitment to providing safe, reliable, and affordable travel, SpiceJet is well-poised to meet the demands of travelers on this route.
The airline's choice to offer direct, non-stop flights between Agartala and Chittagong reflects a commitment to convenience and efficiency. This decision aligns with the shared aspirations of the people of Tripura and Bangladesh to strengthen their ties and boost economic opportunities.
According to the flight schedule provided by reports, the outbound flight from Agartala is set to depart at 10:00 AM, landing in Chittagong at 11:30 AM. The return journey from Chittagong will commence at 12:30 PM, with an estimated arrival in Agartala at 02:00 PM. These timings are designed to accommodate the needs of both business and leisure travelers, offering flexibility for various travel purposes.
A Vision Beyond the Skies: Agartala-Akhaura Rail Link Project
While the international flight service is poised to take Tripura's connectivity to new heights, there's another major project on the horizon that promises to further integrate the state with neighboring countries. The Agartala-Akhaura rail link project, which is expected to be inaugurated soon, is set to create an international railway connection between India and Bangladesh.
This railway project is a testament to the region's commitment to infrastructure development and improved connectivity. It will provide an alternative and efficient means of transportation for both passengers and goods between the two nations.
Trade Opportunities by Rail:
Just as the flight service opens doors for trade, the rail link will further facilitate the movement of goods between India and Bangladesh.
The rail link will offer a cost-effective and reliable mode of transportation for bulk goods, benefiting businesses on both sides of the border.
It is anticipated that the railway connection will lead to increased trade volumes and economic growth.
People-to-People Connections:
The rail link isn't just about commerce; it's also about fostering cultural and social ties between India and Bangladesh.
Passengers traveling on this route will have the opportunity to interact, share experiences, and learn about each other's cultures.
These connections can contribute to a deeper understanding and friendship between the two nations.
Boosting Tourism:
Similar to the flight service, the rail link will promote tourism by making it easier for travelers to explore the scenic beauty, historical sites, and cultural attractions in both Tripura and Bangladesh.
Tourism can lead to economic benefits, including job creation and revenue generation.
Diversifying Trade Routes:
The rail link will diversify trade routes, reducing dependence on a single mode of transportation.
This diversification can enhance the resilience of trade networks and reduce the impact of disruptions.
Infrastructure Development:
The railway project will necessitate the development of infrastructure, including railway stations and associated facilities.
These developments can lead to improvements in the quality of life for residents in the vicinity of the rail link.
The Synergy of Air and Rail Connectivity
The combined impact of the international flight service and the upcoming rail link project is poised to be transformational for Tripura and the broader region. These projects complement each other by offering multiple modes of transportation, thereby increasing the options available for travelers and businesses.
While the flight service focuses on speed and efficiency for air travelers, the rail link will cater to a different set of needs, including bulk cargo transportation and a more leisurely mode of travel. This synergy is expected to stimulate economic growth and cultural exchange between India and Bangladesh.
The Road Ahead: Realizing the Potential
As the countdown to the launch of the Agartala-Chittagong flight service continues, and the inauguration of the Agartala-Akhaura rail link project looms on the horizon, it is essential to recognize the potential that lies ahead.
Economic Growth and Development:
These connectivity projects have the power to spur economic growth and development in Tripura and neighboring regions. Enhanced connectivity can attract investment, boost trade, and create jobs.
Governments and businesses must work collaboratively to capitalize on these opportunities and ensure that the benefits are felt by all segments of society.
Sustainable Tourism:
Tourism can be a driver of sustainable economic growth. With improved connectivity, Tripura has the chance to position itself as a tourist destination, showcasing its natural beauty, cultural heritage, and warm hospitality.
Sustainability should be a guiding principle in the development of tourism infrastructure and practices.
Cultural Exchange and Diplomacy:
People-to-people connections are the foundation of diplomacy and understanding between nations. Cultural exchange programs and partnerships can further strengthen these bonds.
Governments and organizations can facilitate cultural exchanges, educational collaborations, and joint initiatives to promote goodwill and cooperation.
Investing in Infrastructure:
Infrastructure development is a long-term investment that can yield substantial returns. Both the airport and railway projects will require ongoing maintenance and expansion to meet future demands.
Sustainable infrastructure planning, along with public-private partnerships, can ensure that these projects continue to benefit generations to come.
Regional Integration:
The success of these connectivity projects will not only benefit individual states but can also contribute to regional integration and stability.
It is crucial to engage neighboring states and countries in discussions about further expanding and integrating transportation networks.
A Bright Future for Tripura
The imminent launch of the international flight service between Tripura and Chittagong, Bangladesh, marks a significant turning point for the region. It signifies progress, enhanced connectivity, and a world of opportunities for the people of Tripura. This development is not just about traveling between two destinations; it's about bridging gaps, creating economic prosperity, and fostering cultural exchanges.
Furthermore, the Agartala-Akhaura rail link project adds another layer of connectivity and promises to open new doors for trade, tourism, and diplomacy. The synergy between air and rail connectivity is poised to transform Tripura and the broader region into a vibrant economic and cultural hub.
As we look to the future, it is essential for governments, businesses, and communities to come together and harness the full potential of these connectivity projects. With sustainable planning, investments, and a shared commitment to growth and development, Tripura is on the path to realizing its aspirations and creating a brighter future for its residents and future generations.
The wait is nearly over, and the journey towards a more connected and prosperous Tripura is about to take flight, quite literally. The sky is the limit, and the road ahead is paved with promise and potential.