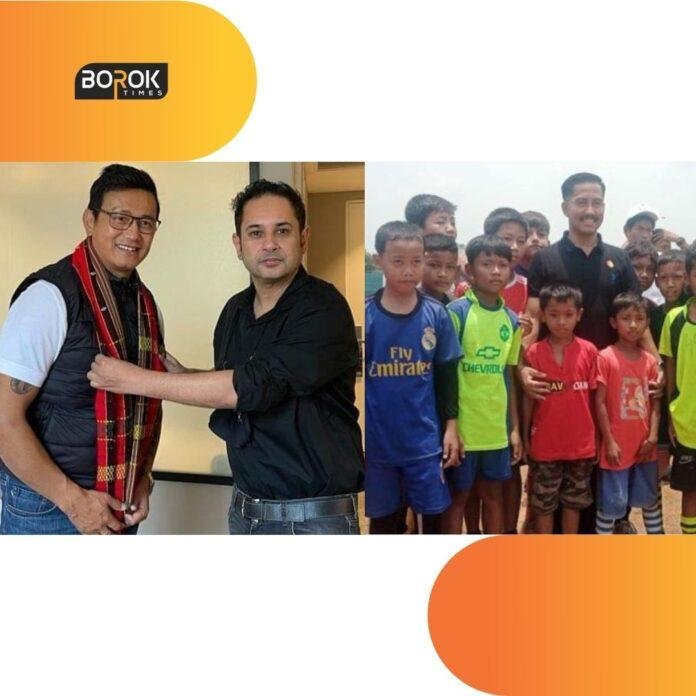 Selection trials for admission into Bhaichung Bhutia Football School (BBFS) Residential Academy begin at Khumulwng Stadium.
The TTAADC Sports and Youths Affairs conducted selection trials for the selection into the Bhaichung Bhutia Football School on 24th May 2022 Tuesday. The players who were brought from different Sub-Zonals of the state between the ages of 8 to 12 were taken selection trials by the Sports and Youth Affairs department of TTAADC at Khumulwng Stadium. EM. Mr. Suhel Debbrma, with other department members, visited the selection trials and encouraged the players to give their best and get selected. The players were very enthusiastic and gave their best for the selection.
A team from the school will conduct the final selection on 26 May 2022, Thursday at Khumulwng Stadium and the selected players will get a chance to get admitted to the Bhaichung Bhutia Football School Residential Academy for a nominal fee, where they will not only get CBSE schooling but also football coaching from licenses coaches via the integrated football training program.
Getting selection for the final trials could be hard for the players. Still, if selected, the players will get a good education and get high-level football training in BBFS Residential Academy and a chance to become national football players of India.