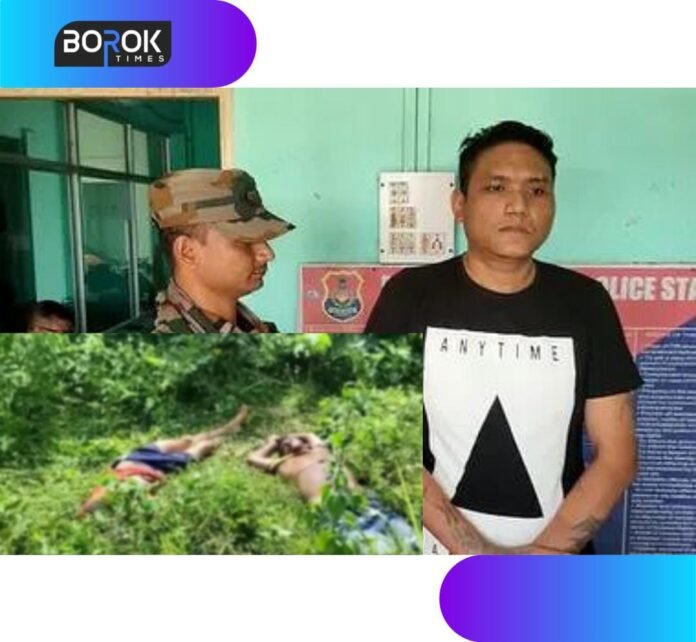 Rohit Kumar Sinha, S/O- Sankar Kishore Sinha has been arrested in a Double-Murder case by Bodhjung Nagar Police.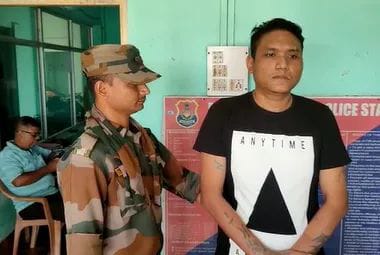 The accused of the double murder was arrested in the Abhaynagar area and is taken to court for seven days of remand.
Two dead bodies were found on Sunday with hands and tied. The locals found the bodies in the forest and immediately informed the police.
Related Article:https://boroktimes.com/dead-bodies-of-two-youths-were-found-in-tied-hands/
The shocking double-murder took place at Brindamura in DC Para under Bodhjungnagar police station. The two youths were identified as Pushpak Saha (31) and Basudev Debbarma (32). Their home is in the advisor Chowmuhani.
SDPO Parmita Pandey along with other police officials of Bodhjungnagar reached the spot.
As per the source, Rohit Kumar Sinha tied the hands of the dead bodies of the two youths with towels and hit them on the head with sharp weapons and heavy objects, and killed them. There are also reports of Rohit Kumar Sinha possessing a gun. As per another source, a bullet was found inside the head of a deceased person.