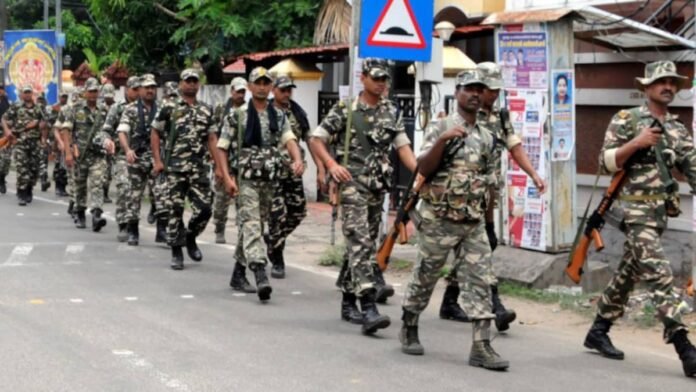 Five battalions of the Central Reserve Police Force arrived in Tripura. They will be deployed in several state districts to carry out election-related tasks for the upcoming state assembly election.
A total of fifty additional Central Reserve Police Force (CRPF) battalions are anticipated to enter the state over the next forty-eight hours.
According to a high-ranking police official, the central military troops have begun to deploy in Tripura ahead of January next year's scheduled Assembly elections in the northeastern state.
He further stated that to facilitate democratic elections, up to 100 battalions of central military troops from the Central Reserve Police Force, Border Security Force, Central Industrial Security Force, Indo-Tibetan Border Police, and the officers from SSB will be sent to the northeastern state in the coming week.
The district governors have been requested to provide the central military troops with all necessary assistance. They will be a part of police departments and responsible for area control and campaign event safety.
For regular security and law enforcement tasks and to protect the essential party members who are anticipated to enter the state for election campaigning, Tripura Police and the state paramilitary force Tripura State Rifles would be recruited. On the 5th of January, the final document of the voter lists will be disclosed in the state of Tripura.