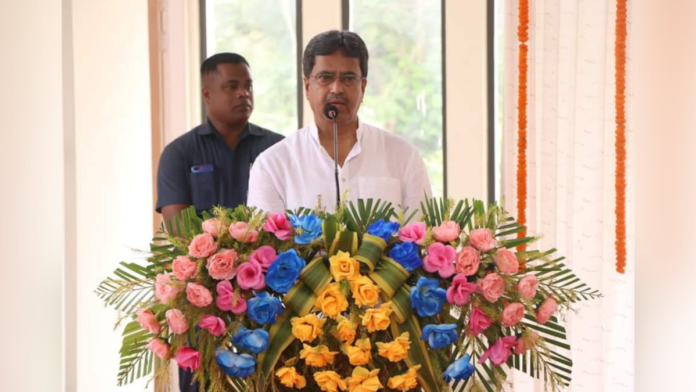 Dr. Manik Saha, the chief minister of Tripura said that the Ganja factory is the only factory that developed under the government of the communist party of India. He further stated that despite being illegal Ganja probably became the main crop grown during the Left rule.
He addressed a crowd at Durjoynagar in Agartala city and criticized the CPIM party saying the extent of Ganja cultivation in the state is beyond the comprehension of the average person. The first Bharatiya Janata Party took office in 2018, which is when illicit drug seizures and destruction initially got underway. It appears that this is the only business that evolved on a huge scale under government favors, based on the manner these illicit commodities are carried with clever packaging and planned connections.
He was addressing the Nursing and School's opening session in the presence of top health department officials. The potential for the state's industrial expansion was gradually crushed when the communist party came to power. Due to frequent protests against the owners, some of the industries had to take down their business models. The Left party members instigate the working class against the industrial owner. They were unaware of how their revolutionary slogan had turned them against mankind.
Dr. Manik Saha praised his ministry by saying that they are working with all of their power to make beneficial changes for the people in the state. Tripura should be a rich state in a modern, advanced India. In addition to the introduction of super specialty
services in public hospitals and a rise in social pensions and new universities are being established in Tripura.