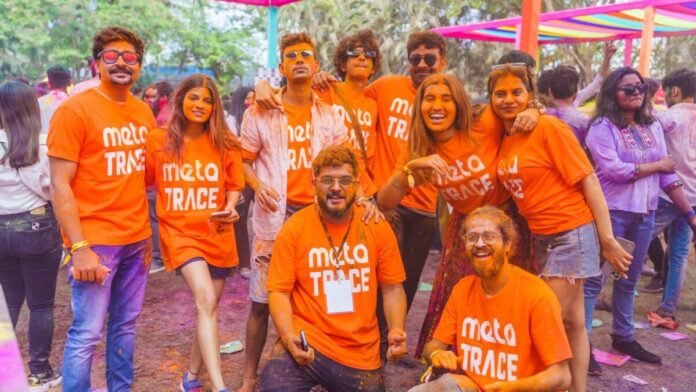 It was MetaTrace, a new geolocation metaverse with elements of Social-Fi and Game-Fi, built on the Polygon blockchain.
MetaTrace has partnered with the Color Carnival in Mumbai for the first time. At the event, all participants could receive eco-friendly orange paints, which company representatives distributed. Millions of people across the region supported the celebration.
– India is one of the priority markets for the growth of our project, – says Bogdan Evtushenko, founder of Meta Trace. – We actively interact with our Indian community. The festival of colors Holi has become an excellent way for us to support local tracers, express ourselves one more time, and draw attention to our game.
MetaTrace is the first worldwide location-based crypto game with Drive&Earn mechanics. Using this mode in the mobile app, users can earn tokens by moving around in the real world and improving their NFT Cars, which can be purchased on the company's marketplace. The alpha version of MetaTrace is already available for IOS and Android devices.
Link: https://metatrace.me/