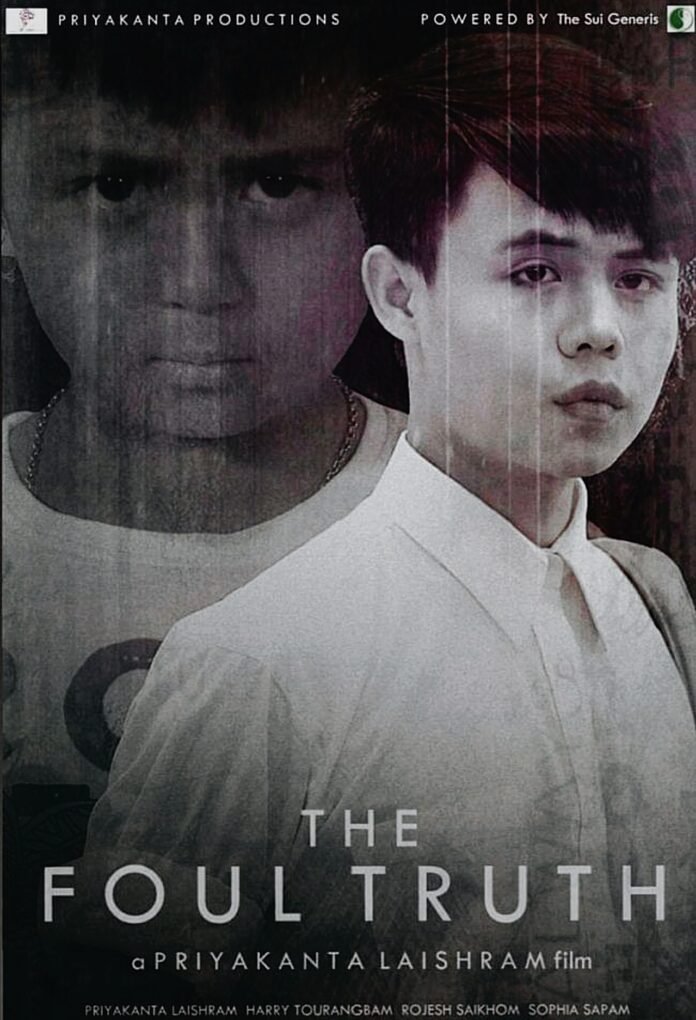 'The Foul Truth – Amakpa Achumba' is one of those movies that haunts you even after you've finished watching it and prompts you to think deeply about the ideas and behaviors that humans engage in. With this film, which is also the first film from Northeast India to ever confront the issue of 'male rape', director Priyakanta Laishram brings to light a significant social issue that has been neglected and unaddressed by society for all time.
The horrifying, yet enlightening film tells the tale of a young boy named 'Thoithoiba' whose resolve to face the fear, denial, and shame of the sexual abuse he endured as a child has helped him reclaim his life. The Foul Truth shows how our society's deeply rooted patriarchy has affected practically every part of life and how child sexual abuse has a devastating impact and trauma on one's life.
The narrative of the film cuts back and forth while portraying the internal conflict of the protagonist, Thoithoiba, who is performed to perfection by Priyakanta Laishram. As an actor, he convincingly portrays his character's underlying resiliency. One can truly empathize with the character, demonstrating how much heart and soul Laishram poured into the film. The face-off moment that serves as the movie's climax is so potent that it has the capacity to inspire everyone to take action against those who would abuse/assault children or commit male rape. It also serves as a powerful message for male survivors who may be too ashamed or caught up in gender stereotypes to progress into healing and gives men a model of strength and recovery from something that they did not want in childhood and provides a good message of hope and healing.
Alongside Priyakanta's exceptional performance, the film stands out with Whitesand Music's heartfelt background score, Priyakanta's effective script and screenplay, as well as an exceptional supporting cast. Harry Tourangbam, who plays the younger Priyakanta, and Rojesh Saikhom, who plays the perpetrator, respectively, keep you riveted to the screen with their engaging performances.
'The Foul Truth – Amakpa Achumba' makes a strong point that it is unfair to ignore these horrible concerns in favor of stereotypes and ideas about what men should look like and behave like because males are also sexually assaulted by both men and women.
At numerous film festivals held in India and overseas, the film earned numerous accolades, including Best Actor in a Leading Role awards for Priyakanta Laishram and Best Film On Social Cause honors. The Foul Truth, which premiered on June 02, 2019, is still regarded as one of the most impactful Manipuri films to date.
Priyakanta Laishram, who is the film's writer, editor, and director, also produces it through his production company, Priyakanta Production. Sophia Sapam, Harendra Laishram, Indira Khaidem, Caroline Laishram, and others also appear in the film. The film's cinematography is done by Baldev Yambem and Satish Moirangcha. Whitesand Music composed the film's background score.