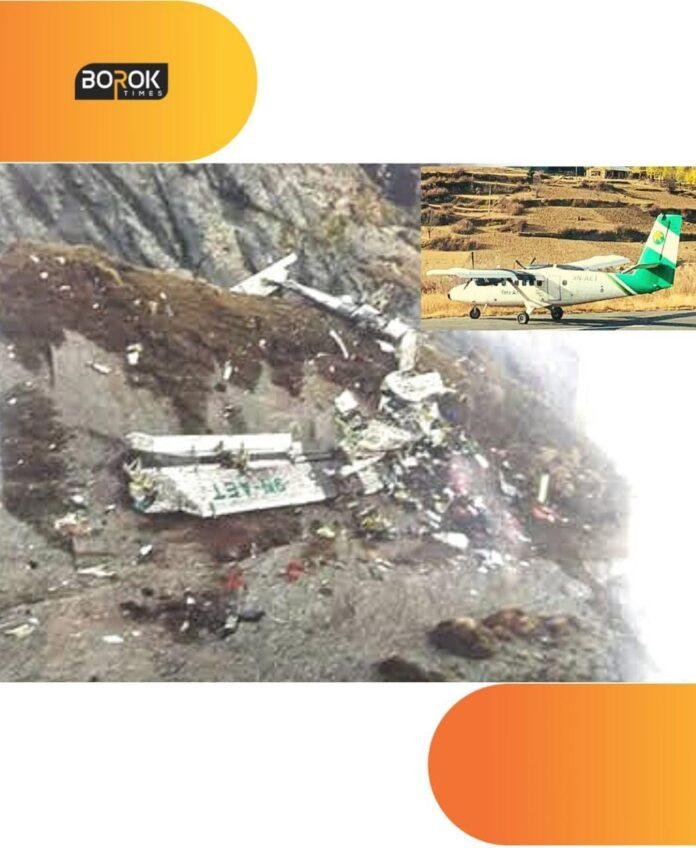 May 30, 2022: Nepal's Tara Air plane, which went missing with 22 people on board was found on Monday by the Nepal Army. Tara Air Plane – The Twin Otter 9N-AET, which went missing in the mountainous district of Mustang on Sunday morning, was found at Kowang village of the district.
There was a report of a missing plane in Nepal with 22 people – thirteen Nepali civilians, three crew members, four Indians, and two German tourists that lost contact while flying from Pokhara to Jomsom 5 minutes before the landing. According to the officials, The Twin Otter 9N-AET of local Nepal's Tara Air Plane was scheduled to land at Jomsom Airport in the western mountain region at 10:15 am. It lost contact with the tier from the sky above Ghorepani on the Pokhara-Jomsom air route.
According to the information given by the locals to the Nepal army, the Tara Air plane that took off from Pokhara to Jomsom on Sunday morning crashed at the mouth of the Lamche river under that landslide of Manapathi Himal.
"The search and rescue troops have physically located the plane crash site. Details will be followed, " Brigadier General Silwal tweeted.
The army posted an aerial photo of the wreckage site with parts of the Tara Air Plane scattered around the mountainside with no sign of survivors on Twitter.