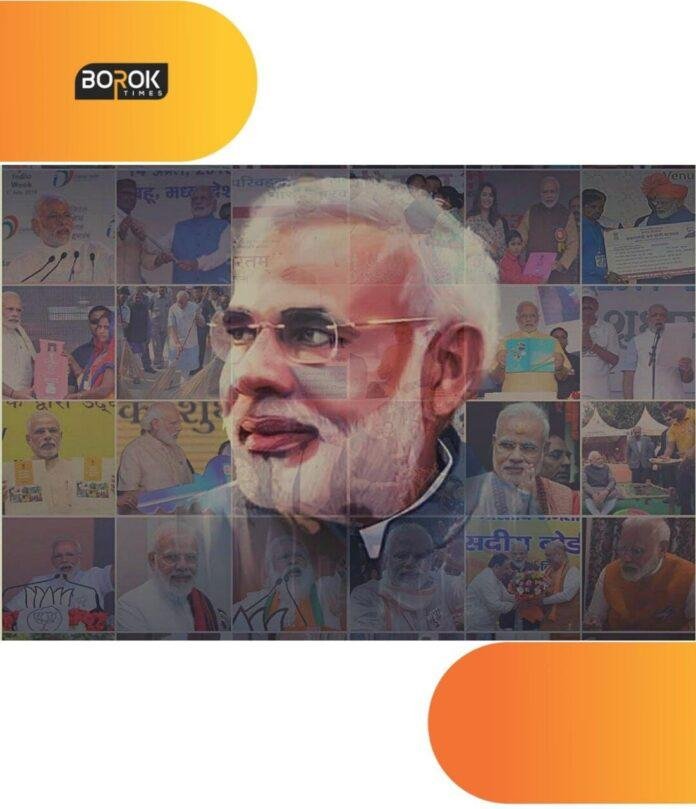 The Bharatiya Janata Party (BJP) completed eight years in the government this year, #8YearsOfSeva is seen trending on Twitter. Several ministers and MLAs of the BJP party celebrated and tweeted with the #8YearsOfSeva. Even PM Modi tweeted that with the idea of 'Sabka Saath, Sabka Vikas, Sabka Vishwas, and Sabka Prayas,' the country has progressed to a new height.
"Driven by the Mantra of "Sabka Saath, Sabka Vikas, Sabka Vishwas, and Sabka Prayas," the last eight years have shown how the people of India powered the nation to a new height of progress. India has overcome many challenges and fulfilled the aspirations of our citizens," PM Narendra Modi Tweeted.
The BJP government, under the leadership of PM Modi, has taken significant steps over these eight years and many important decisions were taken while few laws were added to the Indian Constitution, and some were abolished as well. The BJP's top leaders were also seen rejoicing their completion of eight years as the ruling party with the #8YearsOfSeva on Twitter.
Digitalization, promoting a startup culture for business, and scrapping of archaic laws were among the key priorities of the BJP government under PM Modi. Demonetization, which was announced on 8 November 2016, was one of the major decisions taken by PM Modi. The "Atmanirbhar Bharat" vision is yet, another important announcement made by PM Modi in May 2020. Also, several other schemes like Ayushman Bharat Yojna, Kisan Samman Nidhi, Prime Minister Jeevan Jyoti Bima Yojna, Pradhan Mantri Suraksha Bima Yojna, etc were made by the PM Modi and his government during these eight years.
The removal of article 370, the Abolition of instant triple Talaq, Passing of Citizenship Amendment Act are among the crucial actions done by the BJP government.
Under PM Narendra Modi, the BJP broke records by being the World's largest political organization with about 18 million members. For the first time, the BJP crossed the 100-mark in the Rajya Sabha and broke the electoral record in Uttar Pradesh, Uttarakhand, Assam, Goa, Manipur, and Tripura.